Ever since I've known Michael, I've known Jimmy. They were the basement boys; I met them as my neighbors six years ago. I married Michael last year, and by marrying Michael, I've committed myself to a lifetime of Jimmy. After all, Michael and Jimmy do have matching tattoos. While some may have run the other way knowing the stipulation, I braved the challenge- a lifetime of Jim.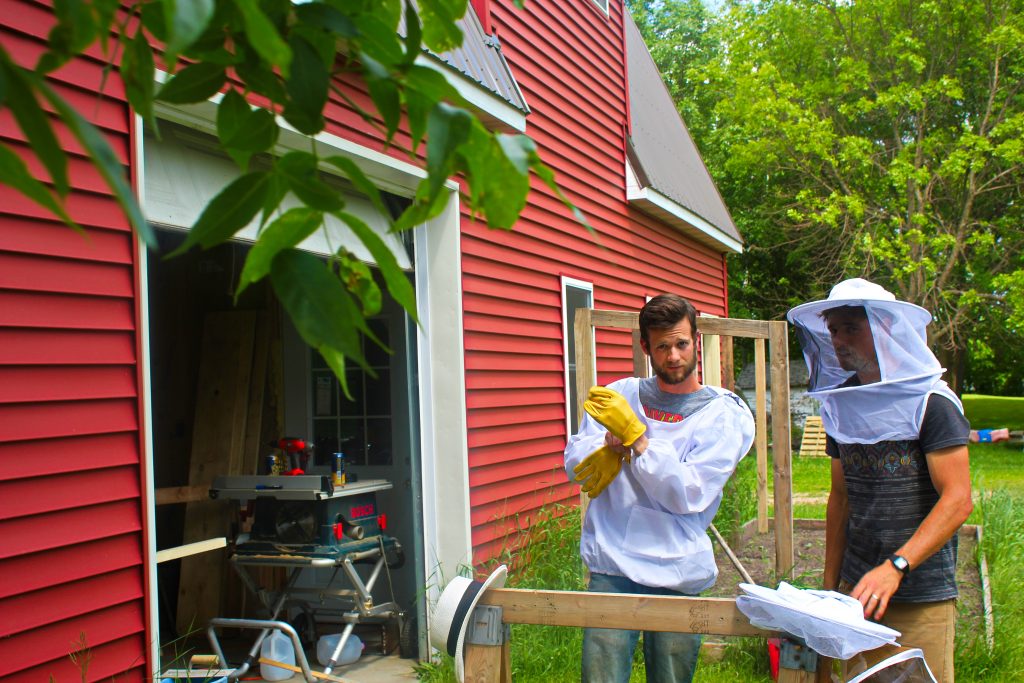 Alright, since sarcasm doesn't always translate through writing, I should probably let you know I'm only kidding. I love Jimmy like a brother and adore his eccentricities. He has always been one to think and do outside of the box; in this case, the bee box. So, let's talk about bees.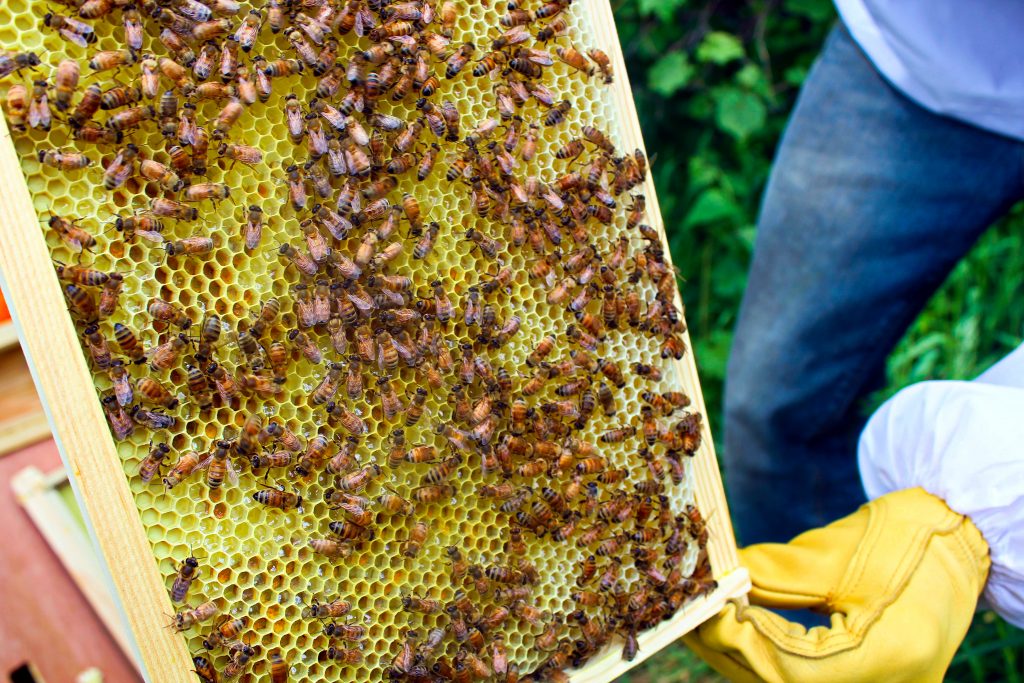 This year is the first year in the history of the continental U.S. that a bee required federal protection when the rusty patched bumblebee, a once prominent pollinator, was placed on the endangered species list. According to the U.S. Fish and Wildlife Service, this bumblebee has declined nearly 90 percent since the late 1990s / early 2000s (not that long ago!). While the cause is multifactorial, disease, pesticides, climate change, and habitat loss are big players. The hard part of this news- these are human driven causes. It's time that we take notice, educate ourselves, and take care of our environment and as a result, our small but important pollinators. Without these pollinators, we would be without more than one third of our food crops which contribute billions of dollars to the economy and put real food in our tummies. Sure, it's easiest not to care; to believe that one type of bee is insignificant in this world of 20,000 bee species and 3,600 in our own country. But hey, it's more important than ever. We, the human species, have more impact on this world than we are responsible with. It is evident in where we place value- on things, on money, and on the individual rather than the collective. The bees are a model for the values that we, as a species, lack. It is time to slow down and take notes from some productive, hard-working, selfless citizens of our world- the bees.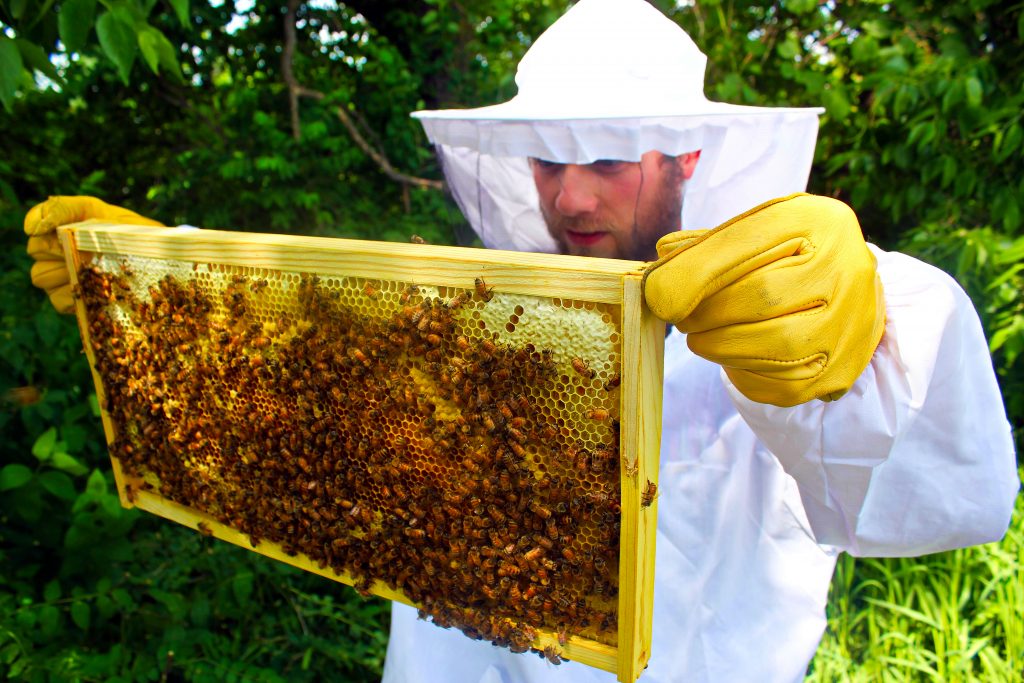 Jimmy returned from Kuwait and Afghanistan after a year of service in the military. He says that he spent plenty of time reading and thinking while away. I heard him conjure up many ideas of what he would do when he got home. He talked about borrowing my husband and sailing the world but the wild idea that stuck was buying bees. He cultivated this, and I got to keep my husband… for now.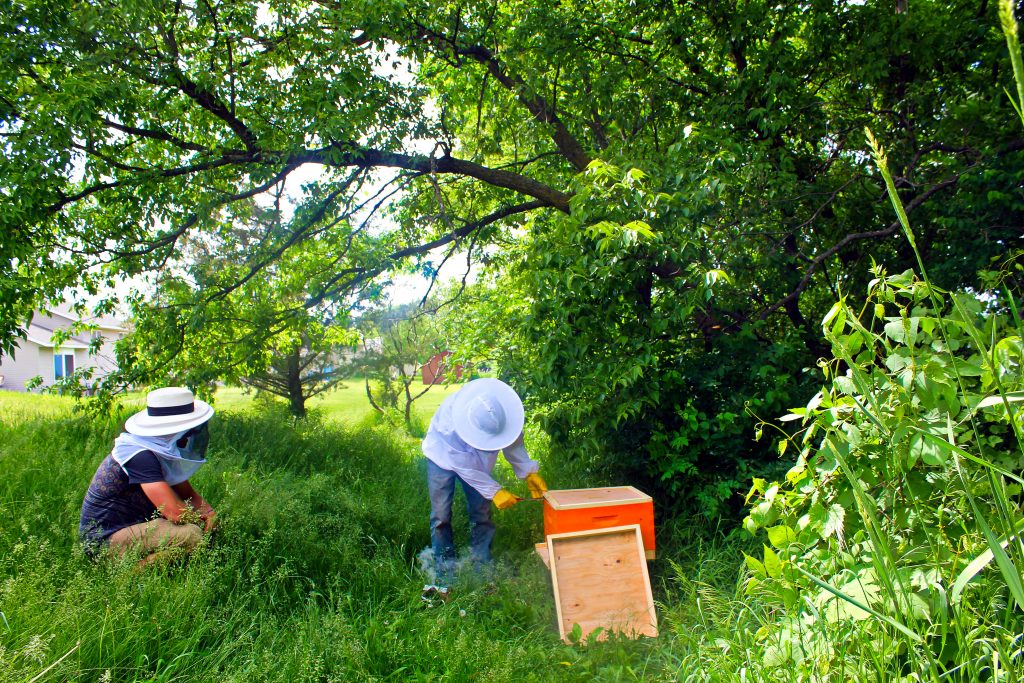 Jimmy got his knowledge from youtube videos and Beekeeping for Dummies. While you can buy a beekeeping beginner's kit, Jimmy made much of his own equipment and saved money doing so. That's right ladies… he's handy and single! After two years of learning about bees, this is Jimmy's first season as their caretaker, and today, I follow him around as this novice beekeeper explains what he's learned.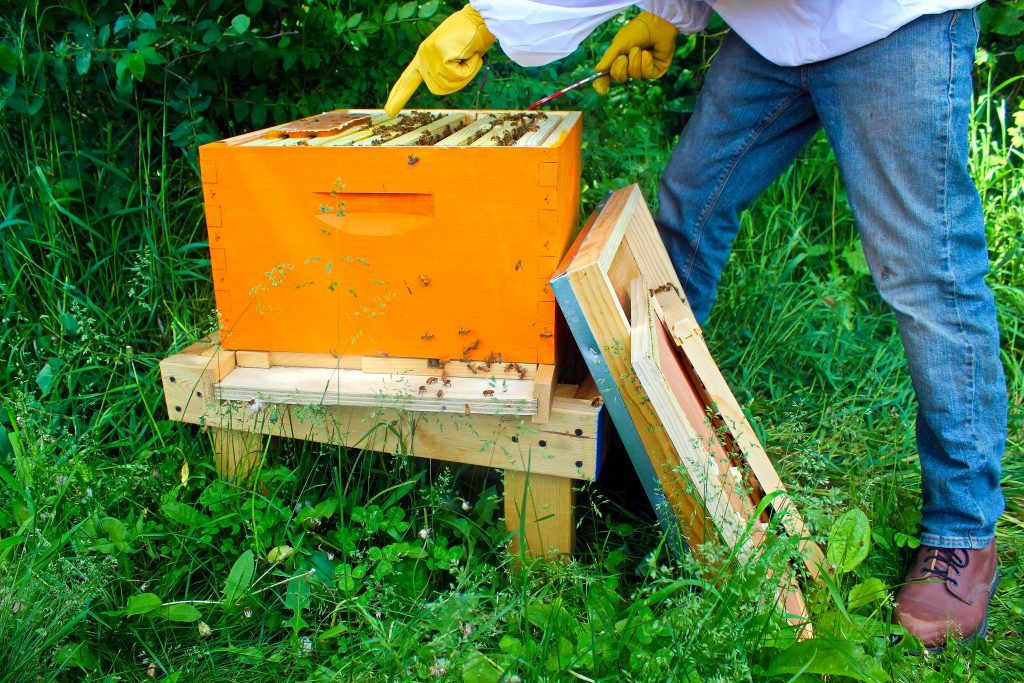 He starts with prepping the smoker. Jimmy says that the smoke he creates prevents a sting as the bees sense a forest fire and with this response to danger, they fill themselves with honey should they need to evacuate. With bellies full of honey, they don't want to sting as this would lead to their death and a waste of the honey the hold.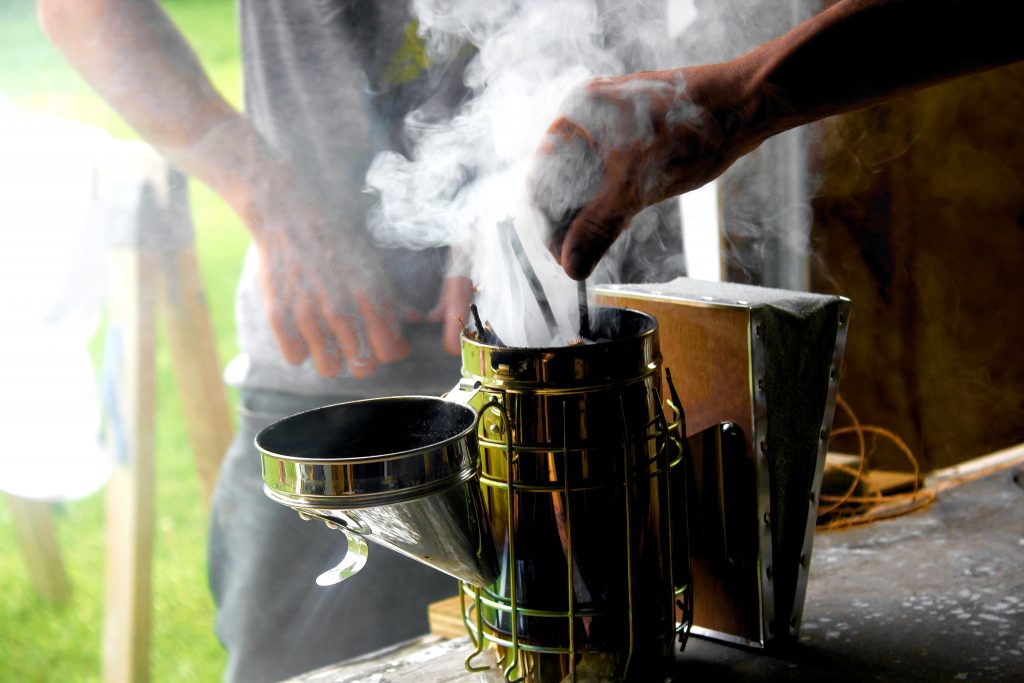 Jimmy then gowns up to approach the colony. I laugh as Michael puts on the upper body garb too but disregards the fact that he is wearing shorts and sandals. As Jimmy pulls out the frames, I say "Jimmy, you seem like a pro". He responds "Just wait until one lands on me" and describes the time one landed on his hand and he dropped the frame. He worried after this that if the queen was on that screen, he could have potentially hurt her which would have meant destruction for the whole colony. Although the hive is full of females, she is the only one that can reproduce. As he pulls out the screens, he watches for the queen. "If you know what you're doing, you find her. I just look for eggs. They look like grains of salt. If I find fresh eggs, I know she's alive." He also checks for mites or for a bad smell; mites could attack the colony while a bad smell could indicate disease.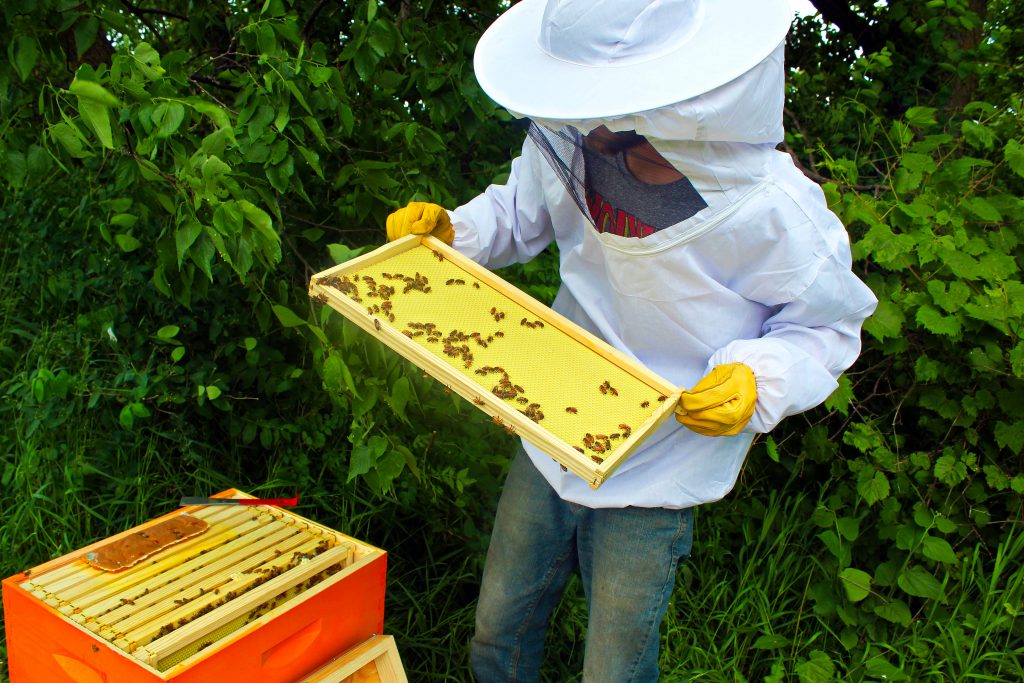 Soon, bees are flying everywhere. I sit in the grass as they hover around me. I always thought this experience would be chaotic or frightening, but now, it's peaceful. I say this from a distance as Michael says "this is definitely the most bees I've ever been in" as he stands with his head in the hive in his cut off shorts. I guess he's not that scared either.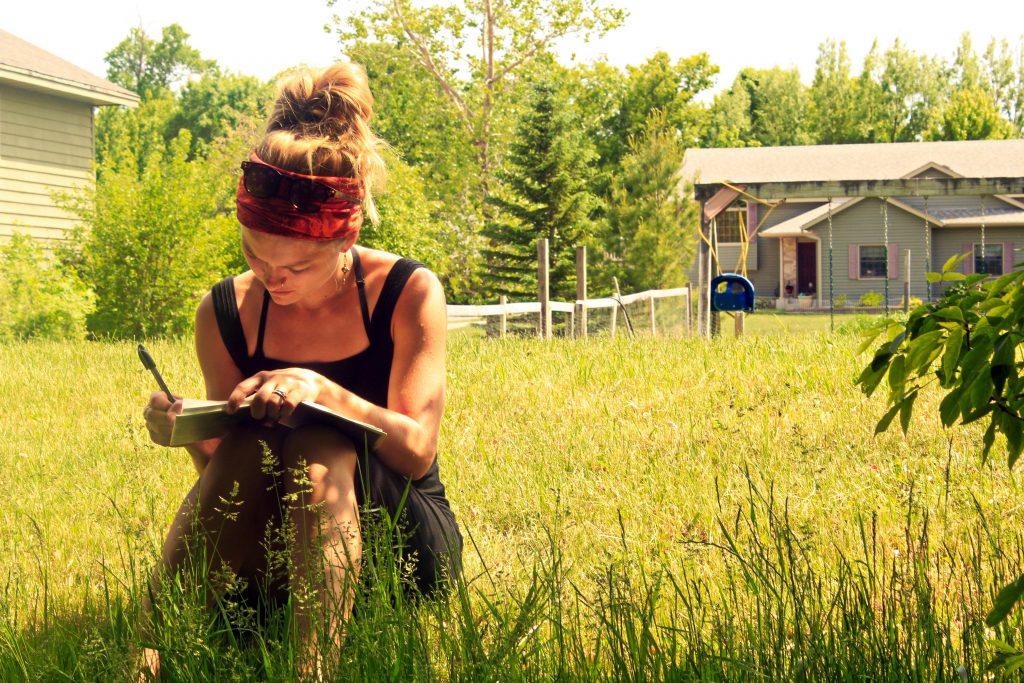 Jimmy explains that 99% of the worker are female and adds "so this is what it's like when women are in charge… they get shit done". Jimmy still has not met his queen, and no, I'm not diverting back to the single Jimmy thing although that would also be applicable. Michael and Jimmy inspect closely until Jimmy exclaims "There she is! Holy shit, she's huge!". I can't help but make my way down in to the swarm to see the queen; she is certainly distinguished. Jimmy tells us that she only leaves to mate with the goal of getting a variance of genetics; "survival of the fittest kind of stuff". Jimmy does this hive check weekly. He inspects his ten frames for overall health. At the end, he smokes the bees so they duck away from the top of the box; he doesn't want to crush them.
(Queen Bee pictured below… can you tell which one?)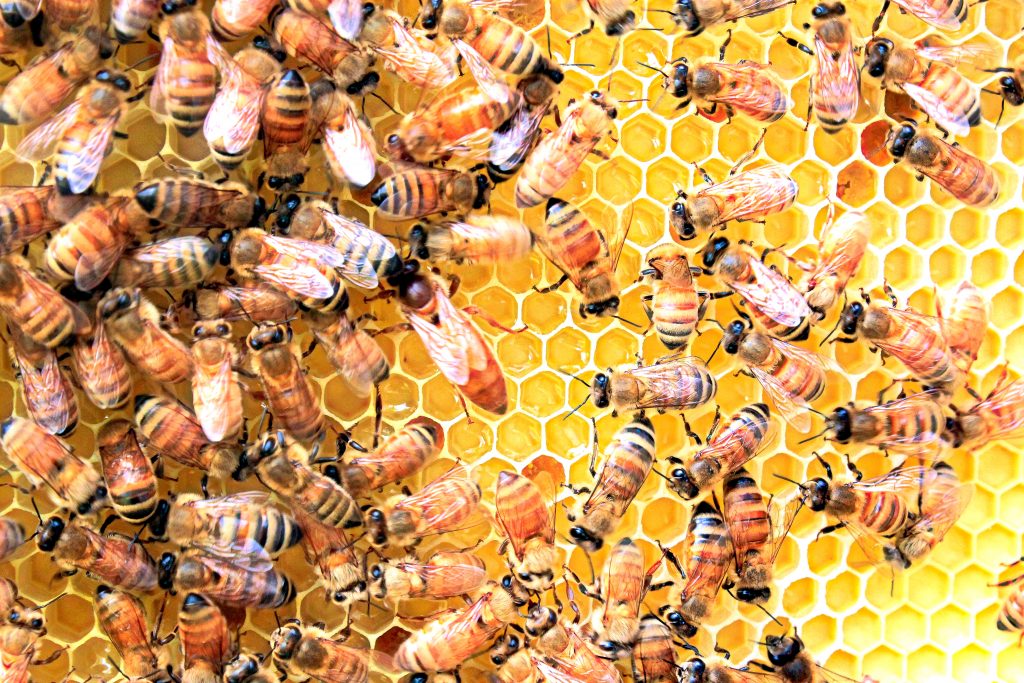 We discuss the complexities of bees, and as a novice beekeeper, I can tell Jimmy has already developed a respect for these intelligent and hardworking creatures. He admires them in saying:
They're so smart. Like they make these perfect hexagon shaped honey combs, and they can't even talk to each other. For example, the three of us could get together, talk about it, go to Home Depot, and still not make something as good.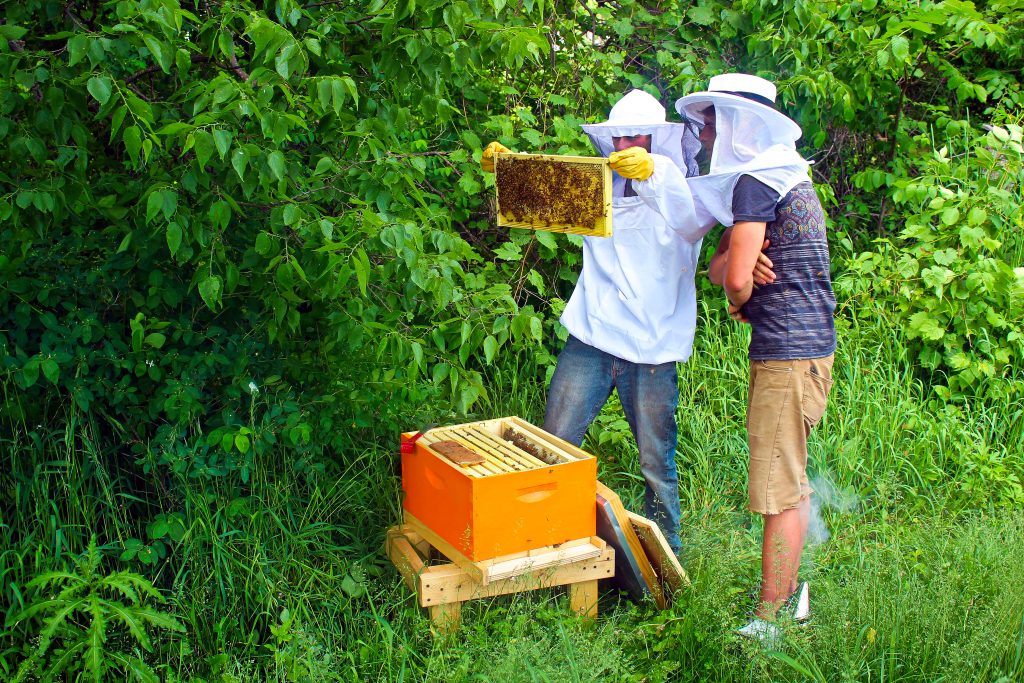 It's true. Bees are amazing. In writing this, I spent two mornings reading all I could about bees. On a rainy afternoon, I encourage you to take time to do the same. I can tell you that the level of intelligence they possess is surprising. The way they work together for the good of the hive is admirable. They are systematic and adaptable. While adaptable, like us, they still need their basic needs to be met. They need a good habitat. They need us, the humans, to stop messing with it and to restore it where we can. The U.S. Fish and Wildlife website listed these simple ways to help the habitat. It stated to "provide a mix of flowers", "plant flowers in early spring", "don't mow or rake", and "be pesticide free". Let's take care of the bees, honeybees and bumblebees alike, so that they can in turn, continue to take care of us.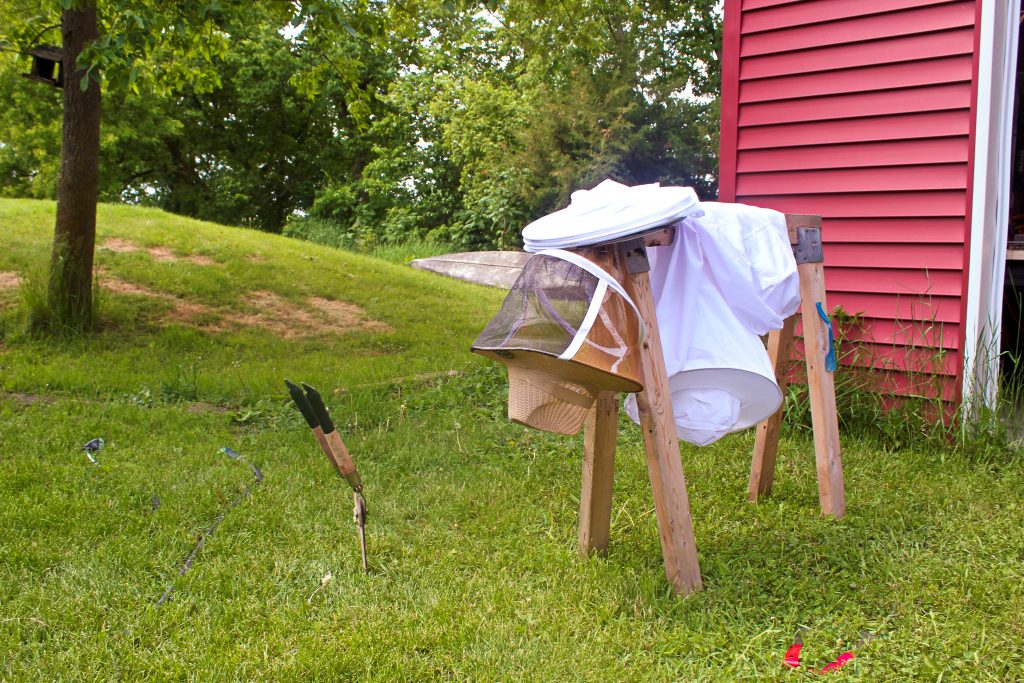 As for Jimmy, he's still single… with bees. You're welcome Jim for morphing this in to a dating ad. Also, he bought a sailboat. I'm a bit worried Jimmy might take my husband and sail the deep blue. Perhaps, this is why I somehow turned this into a dating ad. Any ladies out there want to go sailing? If you have first mate experience, please apply.