I love bad weather. I love that it knocks us off our routine, makes us uncomfortable, and bring us Minnesotans/Wisconsinites together in a collective "What the hell is up with this?" kind of way. I have to include Wisconsin in my posse now that we're living out on the river somewhere in no man's land between the two dairy-loving, football-crazed, lake-loving, hardy-living states. Also, I love the cheeseheads.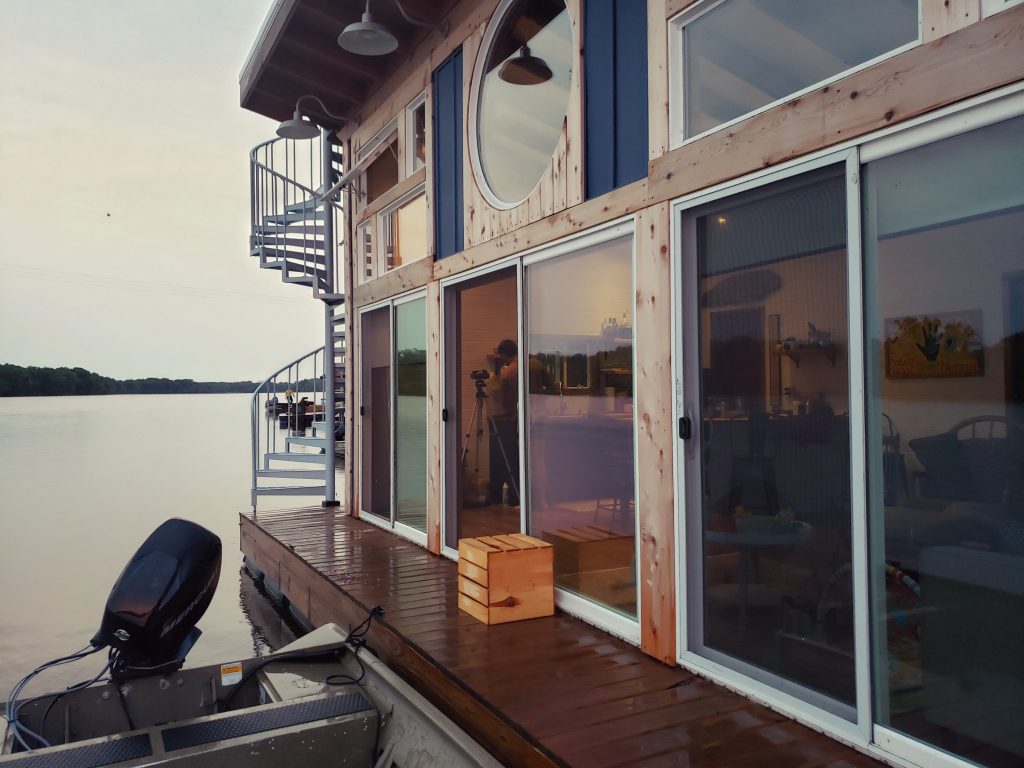 Two days ago, on October 20, it snowed multiple inches all over the place. (That is exactly the sentence I would say if I was hired to be a weatherwoman.)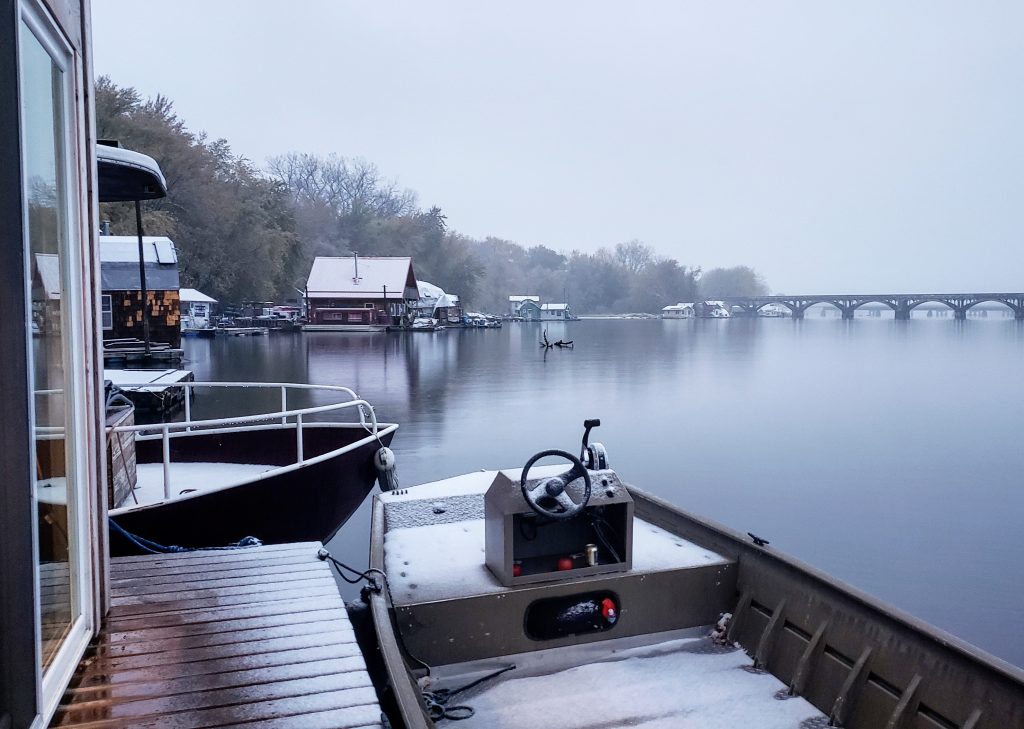 Today, I woke up to a gray yellow sky which is a color that makes no sense. It felt otherworldly.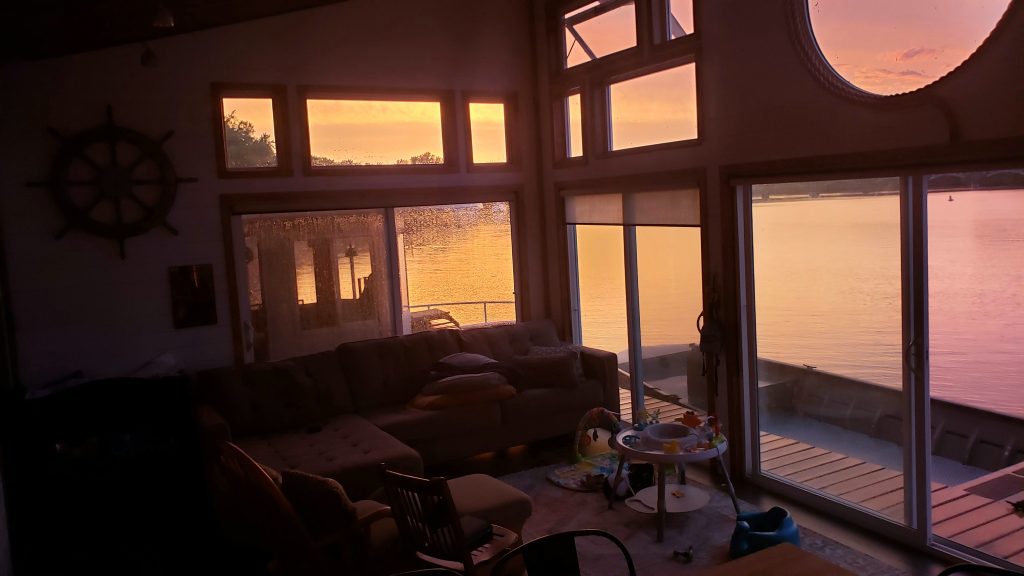 My neighbor texted me to watch out for an alien invasion. Allegedly, there have been multiple encounters with former residents on this island, and today looked like the set for exactly that. My mind wandered and made up stories as the eery energy eminating from the sky and off the oddly calm waters infiltrated my system. I then heard a clunk clunk against the boathouse and jumped with the flashing thought of a landing spaceship. It was just a log brushing against the barrels, and it is a noise that happens here every 3.5 hours. My imagination got the best of me.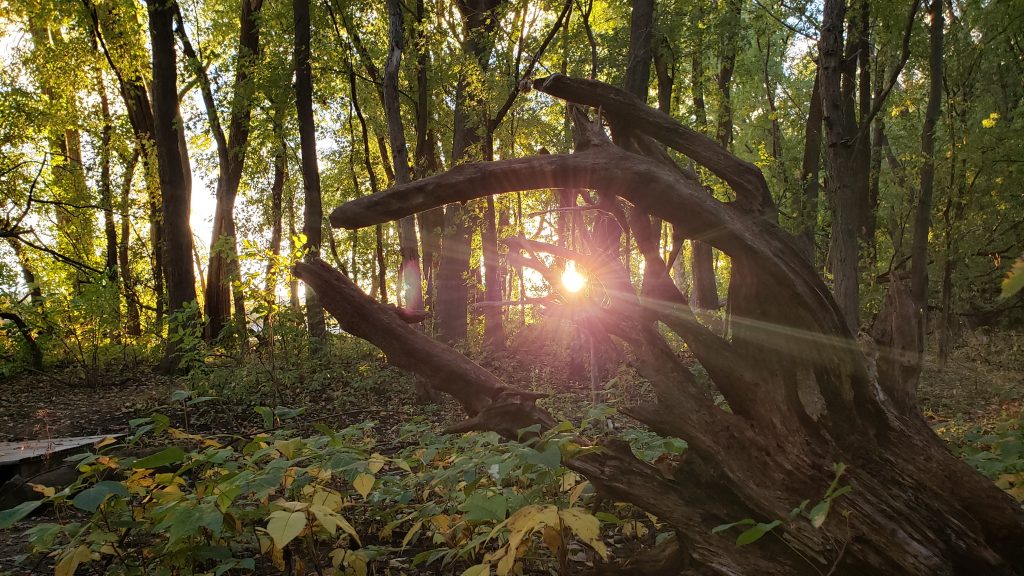 Shortly after my stint of imaginating aliens, Michael called me. He is rained out from work. Reason #5 that I can appreciate a little bad weather: we will now have the rare day off together.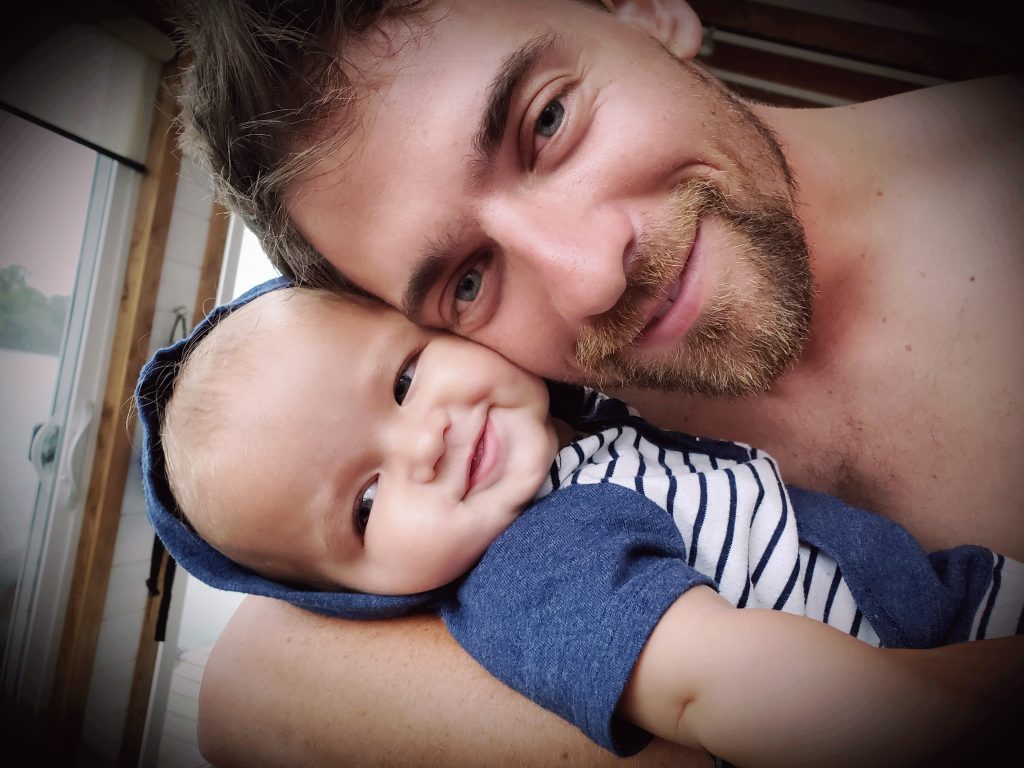 I think I like bad weather in the same way I like the dark. It heightens my senses and allows me to feel fully present. You can bet that I am paying attention to every broken branch, every print, every sound, and every motion as I walk through the woods late at night. For those five minutes on my walk home, I don't think about what my patients are going through, about Covid and about missing many of my favorite humans, about politics, about anything outside of my present experience in these woods. It's enlivening and so necessary. Also, when I'm most alert, the neighorhood beaver slaps it's tail at me and makes me pee my pants, so there's that.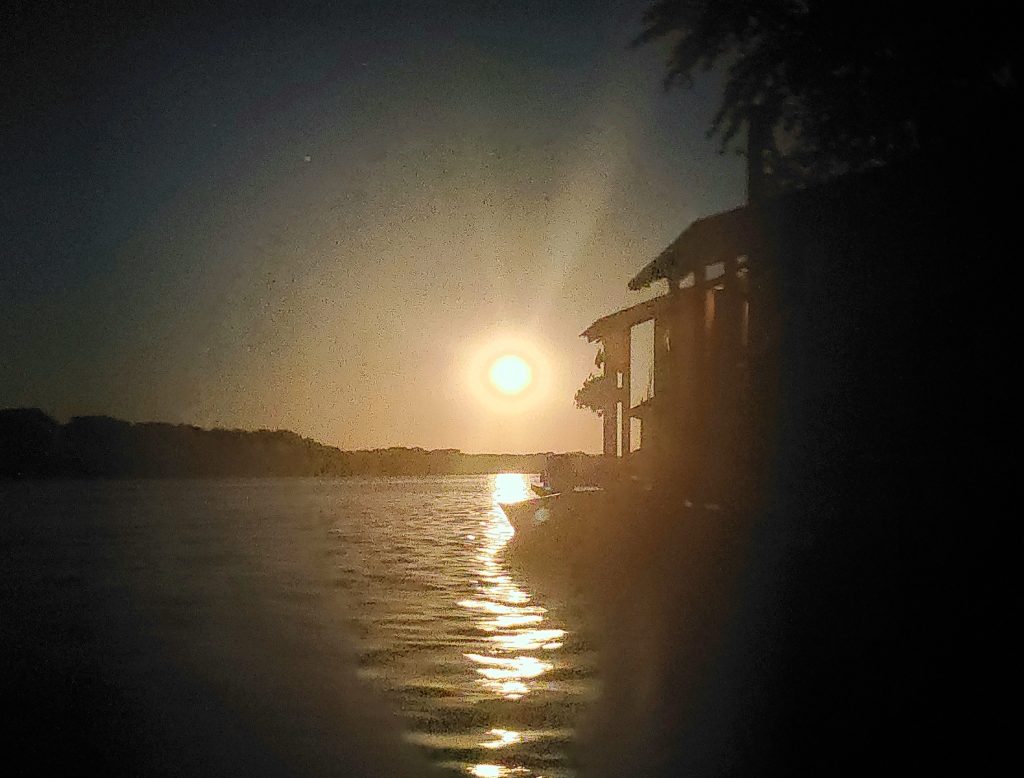 If you think back on the last year, I guarantee that some of your most vivid memories include inclement weather. They do for me.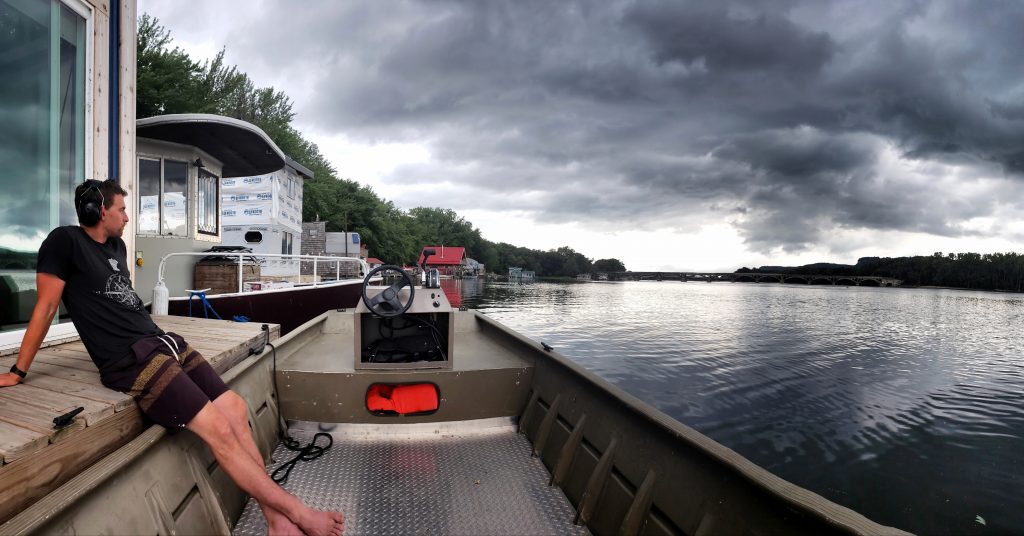 I remember bringing Hutch home from the hospital during a winter flood. The icy water was up to our knees and I yelled to Michael, "as long as it doesn't reach my stitches!"… uffda. We stayed at our neighbor's house that night after discovering that our heat went out.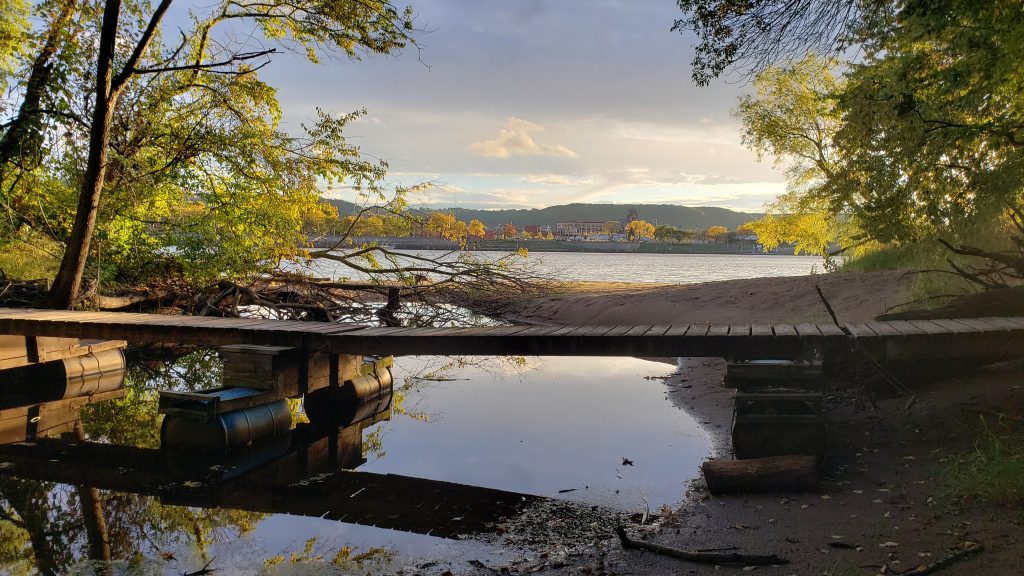 I remember the hip deep snow at the cabin- Hutch's first time there. It was such a challenge just to move through, and it provoked plenty of fall-related laughter.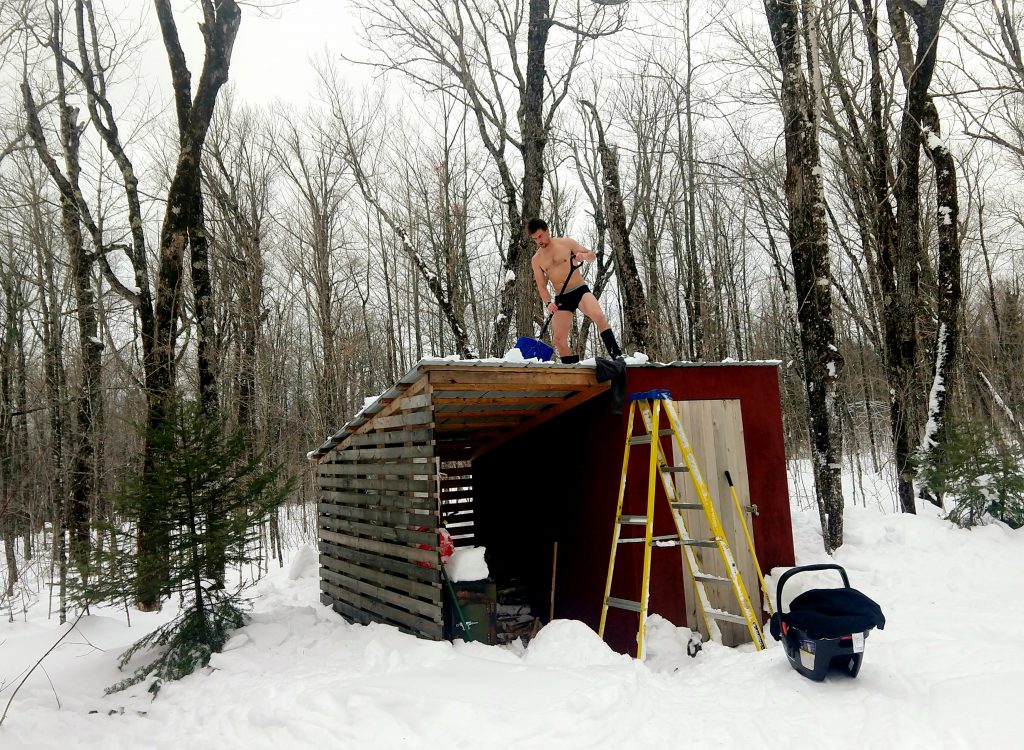 There were the hot days that I submerged Hutch in his bathtub while I lived in just my underwear.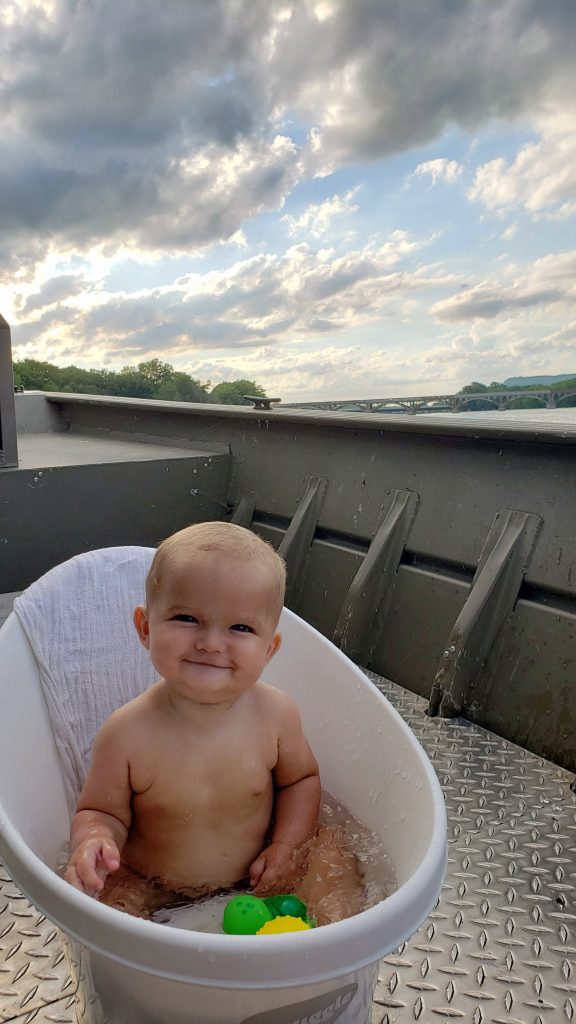 There was the mid-summer tornado that skirted around us. It was mighty and dark as we tracked it's path just south of us. I remember the warm air, the whipping wind that switched directions ten times a minute, and the maternal worry that pulsed through my body as I asked Michael, "Should I put Hutch in a life jacket?"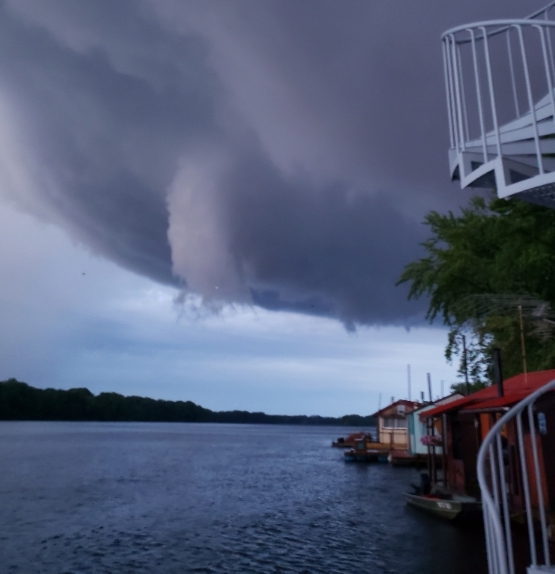 I remember the wet and humid days walking through the island. I felt transported to a rainforest- a wild place so green and isolated.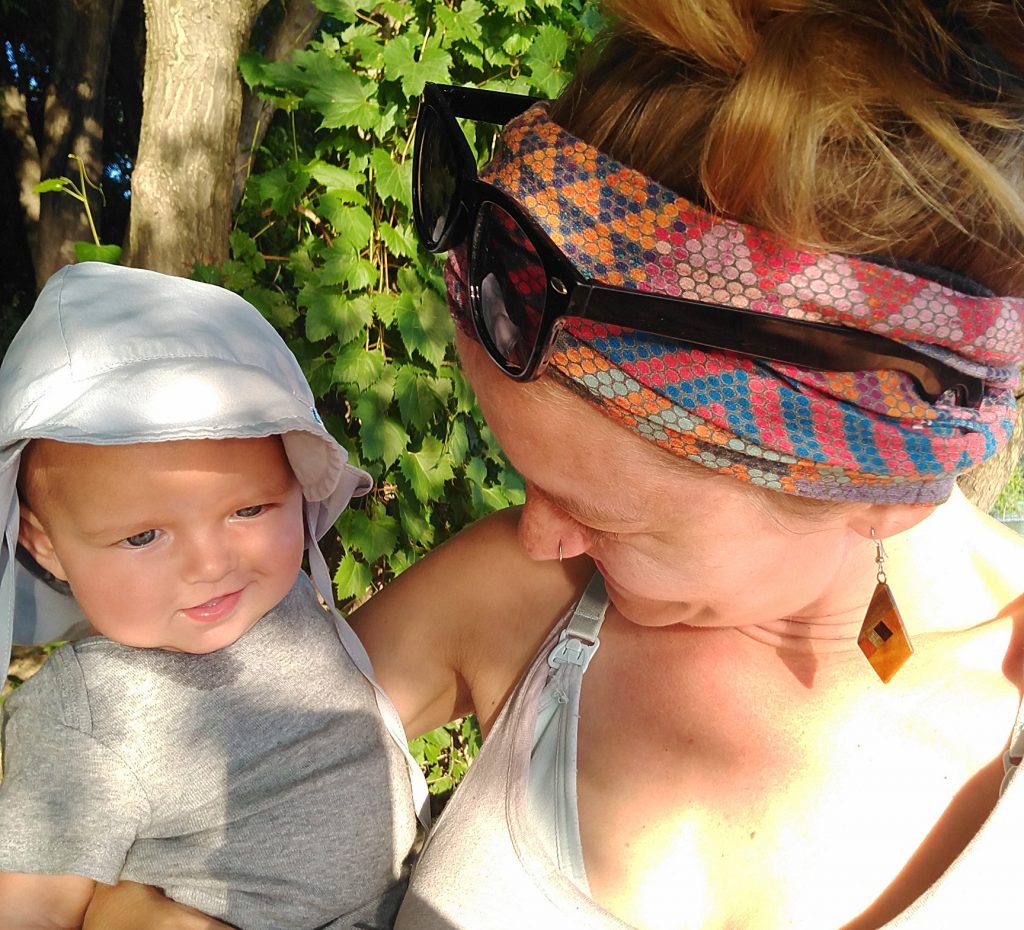 As I walked home in the dark on Monday, I thought, "Why do I love this so much? Why do I love this dark walk that also feels both cold and wet?" I dug into that wonder until I remembered gathering nightcrawlers with my dad as a very young kid. It felt just like this night. I might have done this thirty times or maybe just once, but my body remembered the thrill.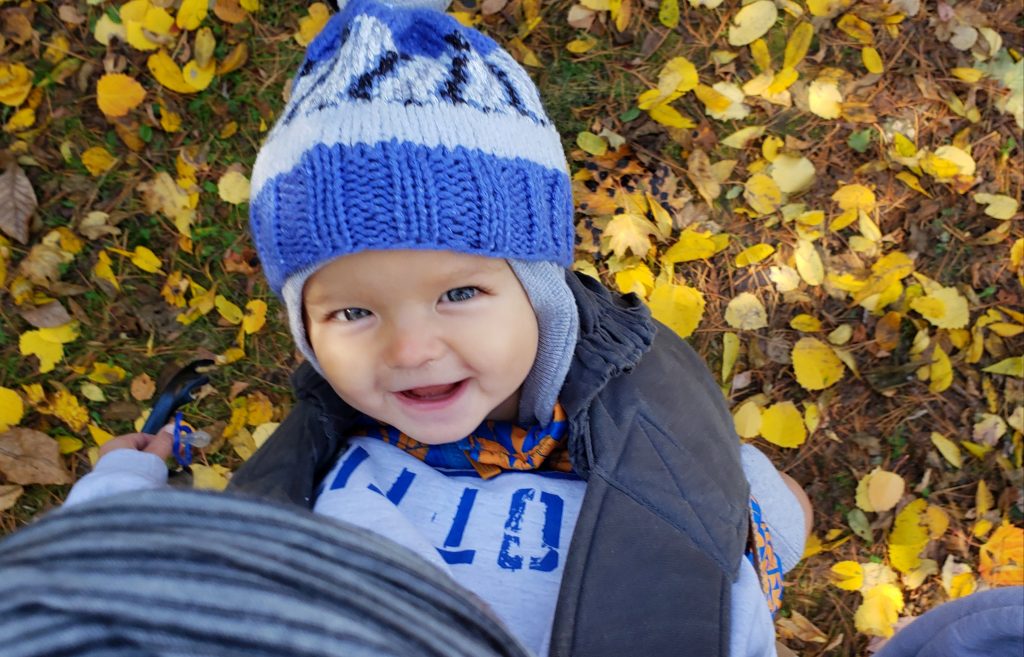 I would have never dug up this memory had I not tried. Our minds are cluttered with so much.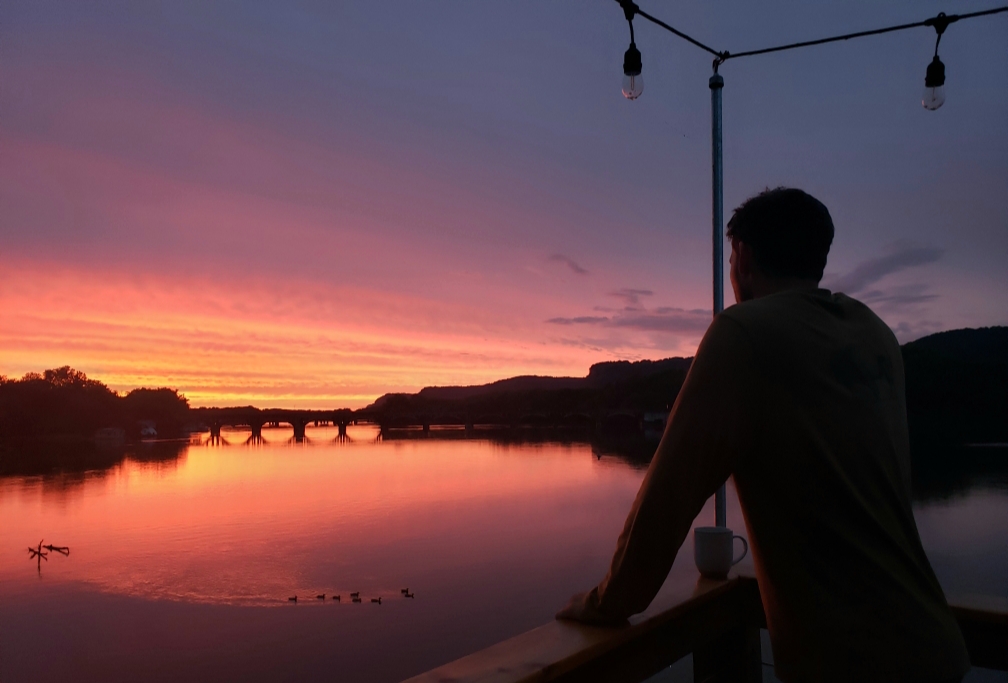 The brain begins to carry only what we exercise; this is science. I see it in practice as my stroke patients must repeat actions to strengthen a neural pathway that they lost. If they repeat a thought over and over or an action over and over, that pathway will regenerate and grow stronger and more accessible with repeated input.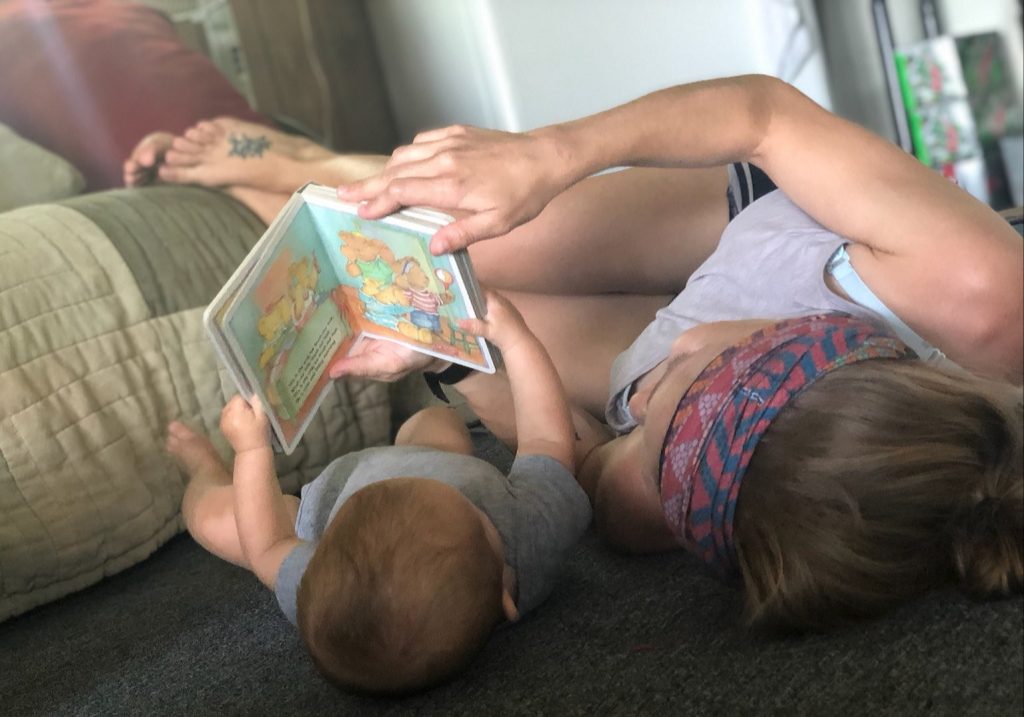 If we exercise gratitude over worry, our minds will land there first. If we perseverate on the flaws of a person, our minds will execute that negative thinking the next time we consider them; the same goes for positive thinking. If we start to stereotype, those connections will only grow stronger with each practiced thought until every person we meet or every experience we have gets put into it's prescribed box.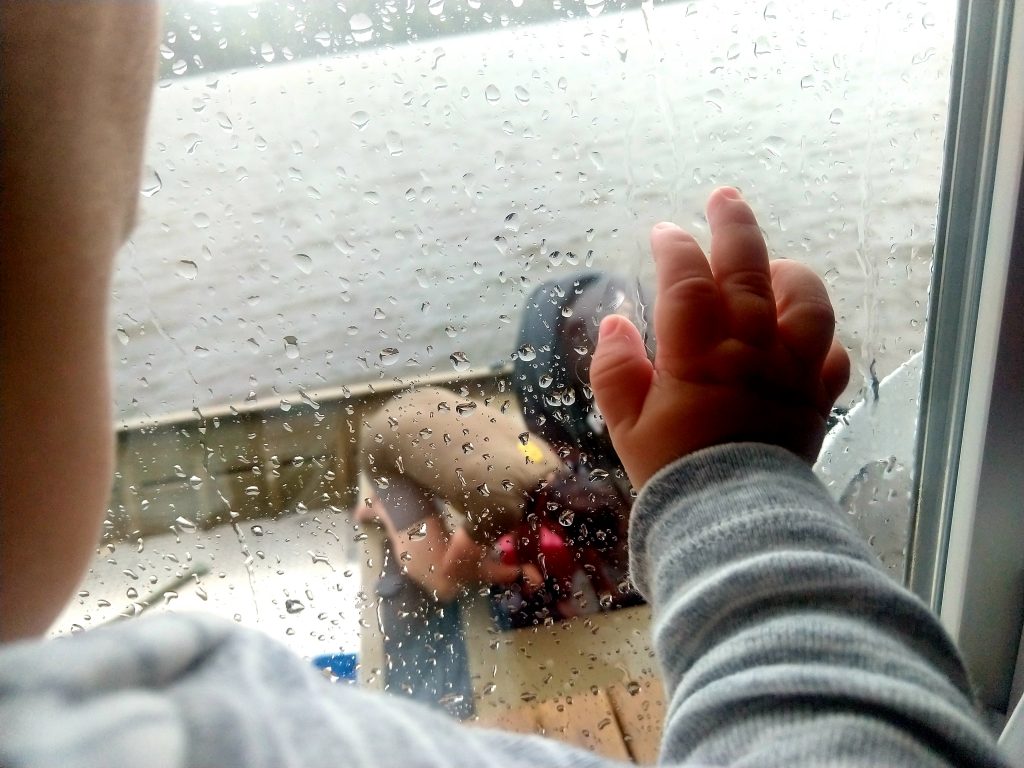 But, if we relive the nights with the nightcrawlers, if we remember the thrill of being wet and in the dark way past bedtime and this is learned to be fun and not scary or uncomfortable, we will start to carry those kinds of feelings in the forefront of our cluttered minds. If we take time to enjoy bad weather or humorously entertain stories of aliens or perseverate on what is so good in each person we meet, the neural pathways in our minds will grow stronger toward these inclinations. We will feel enlivened.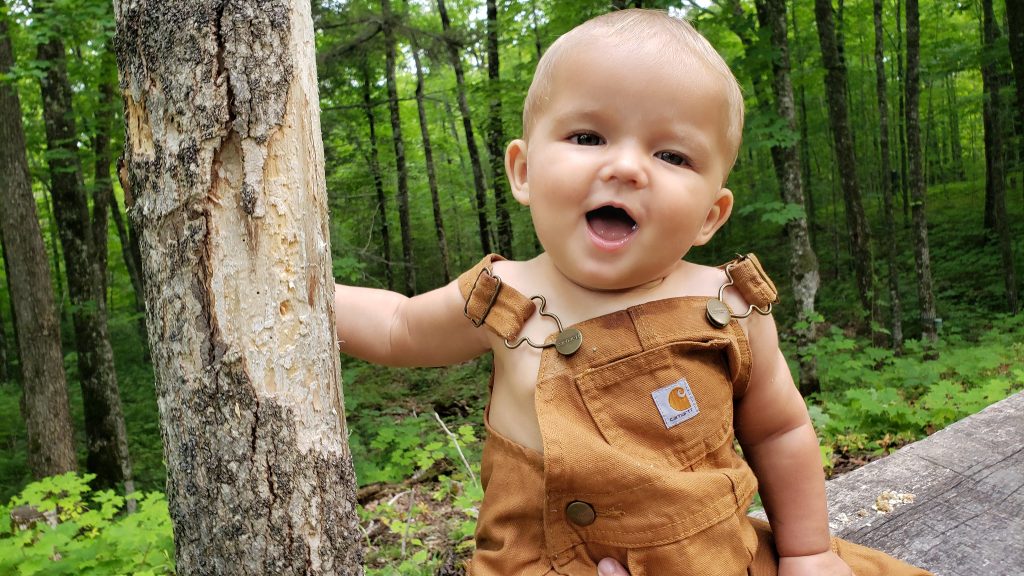 So today, when I catalog the gray yellow sky in my memory, I will remember Hutch crawling on me at 7am and the neighbor's dog visiting and licking both of our faces into a smile. I will remember a day off with my family with nothing planned. I will think about aliens, ya know, just for fun.