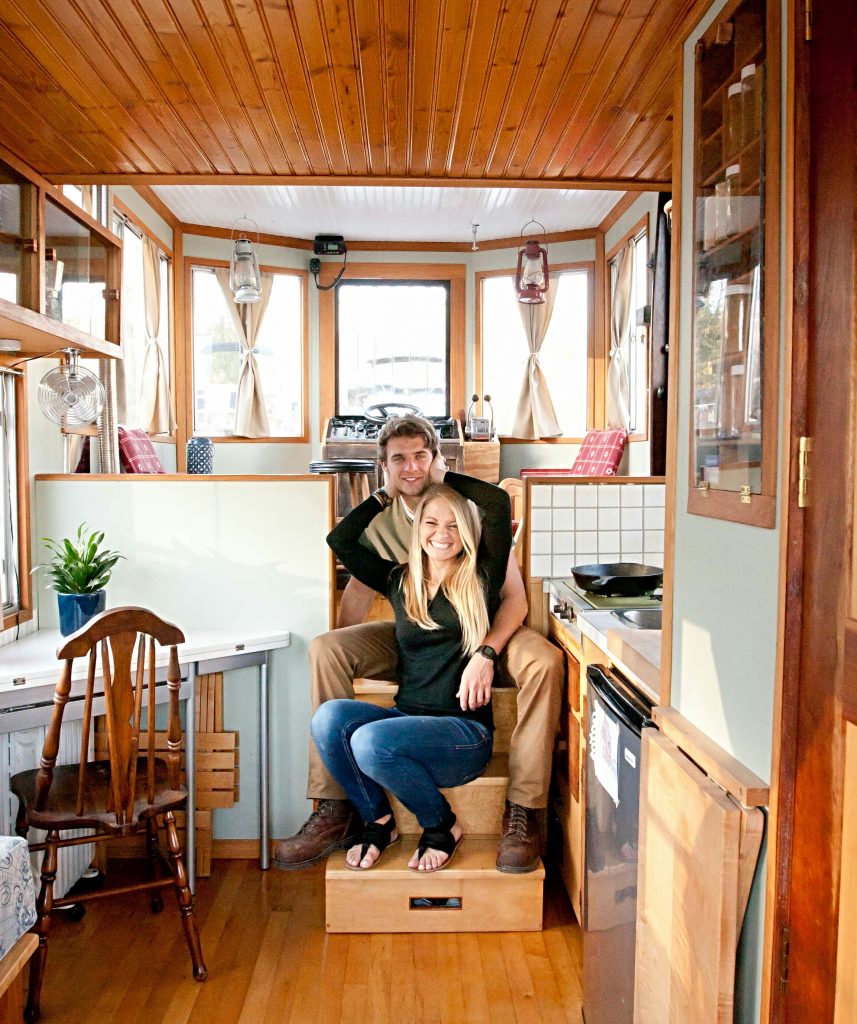 "Why?"… I suppose this is a logical response to telling someone that we live on a boat although I am surprised at the question each time and have yet to come up with an eloquent response. I usually end up saying something about living with less is actually more and I immediately regret sounding like a cheap life coach. Sometimes I say "well I grew up along the river"… as if this explains the choice fully.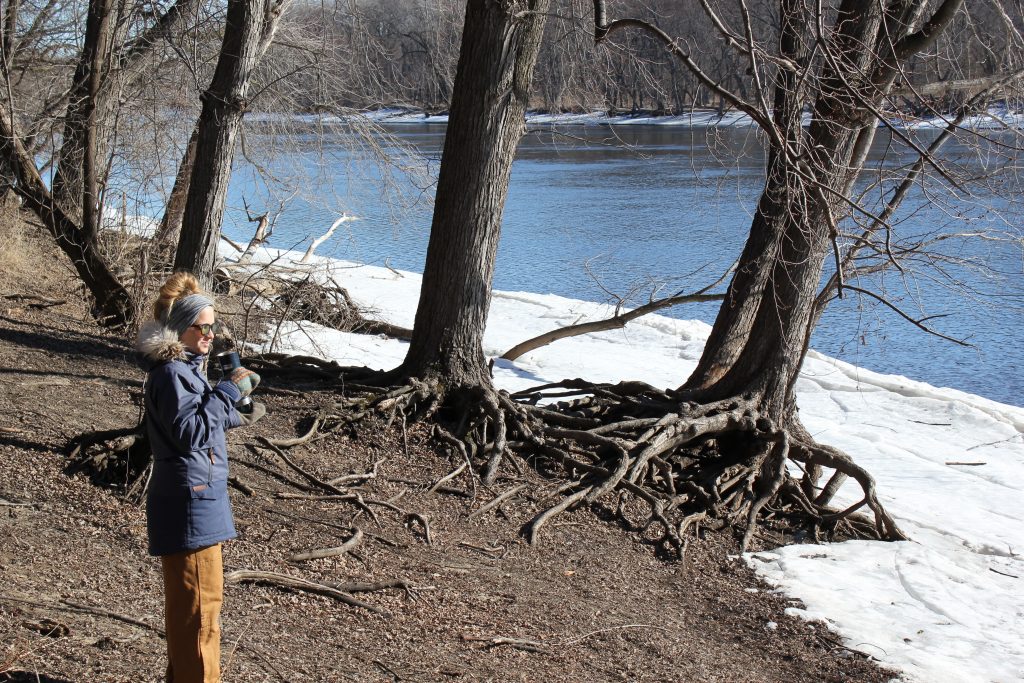 I guess if I had the time and the forethought, I'd start at the beginning- being a kid. As little humans, Michael and I were always outside. We had everything if we had time and blue skies or fresh waters. Joy was in the little things; it still is. While at play, my sister and I would stay hydrated by drinking water from our grandparents' creek while, unbeknownst to us, the cows were shitting in it up the stream. Maybe that's how I should answer the question next time. They: "Why do you live on a boat?"… Me: "Because I drank shit water as a kid"… I'm afraid this might miss the point. The point is that water and the wildness surrounding water represents home.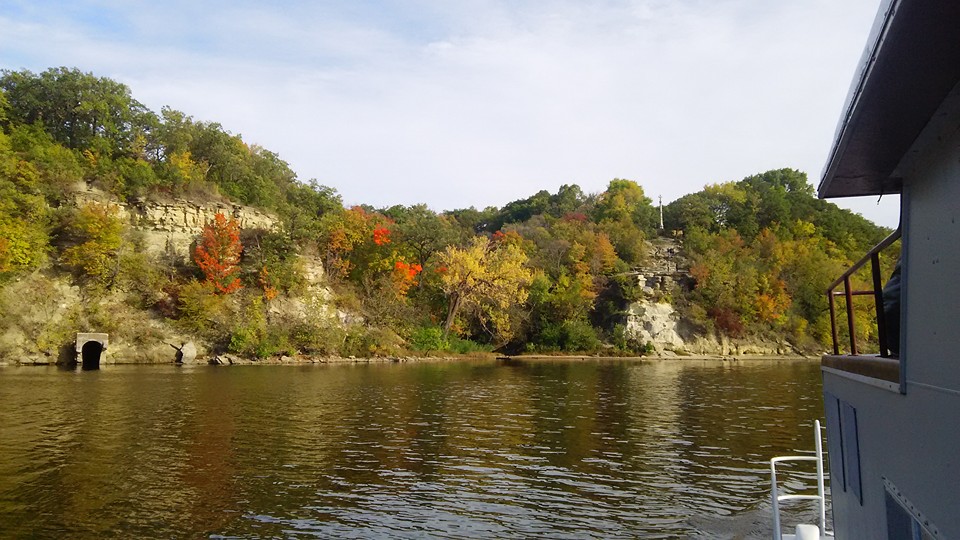 Fishing with my dad and my sister in the creek while donning my lucky fish pants is when I felt invincible. Jumping in inner tubes with my cousins and floating for hours down that same creek was my first thrill of adventure. Pulling leeches off the leg of my childhood friend was perhaps the first nurse-like thing I ever had to do and just like doing wound cares on my patients now, I enjoyed it much more than most. That was probably another weird example but drinking shit water and pulling leeches off your friends are small but true examples of life's stuff. I bet each of us can think of something that we thought was a good, refreshing, and logical lifestyle choice but later found out it was shit water. Although we may look back in disappointment and wonder "why didn't anyone tell me this was shit water?", the experience didn't kill you, and you probably wouldn't change it; after all, that experience is a part of you and you are who you are… shit water and all.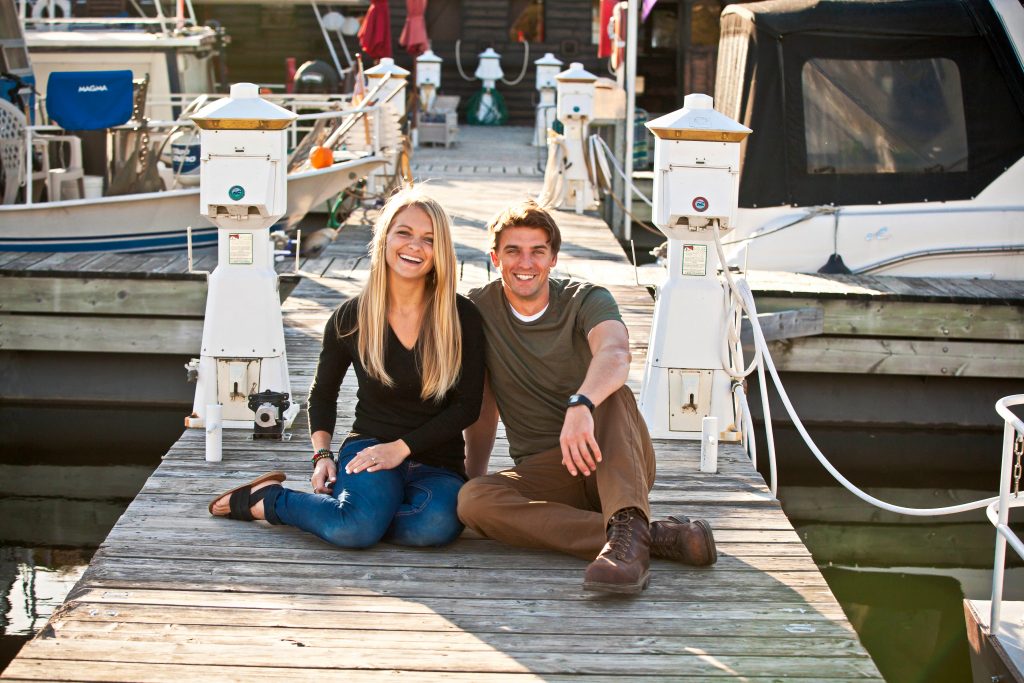 So why do we live on a boat? The answer in one sentence: it's more home than a house filled with stuff. Our boat is small and while I cannot get away from my husband's farts, I know that life is too short to be separated from blue skies, moving waters, and each other. By ridding our lives of more walls, more things, and more distractions, we are home.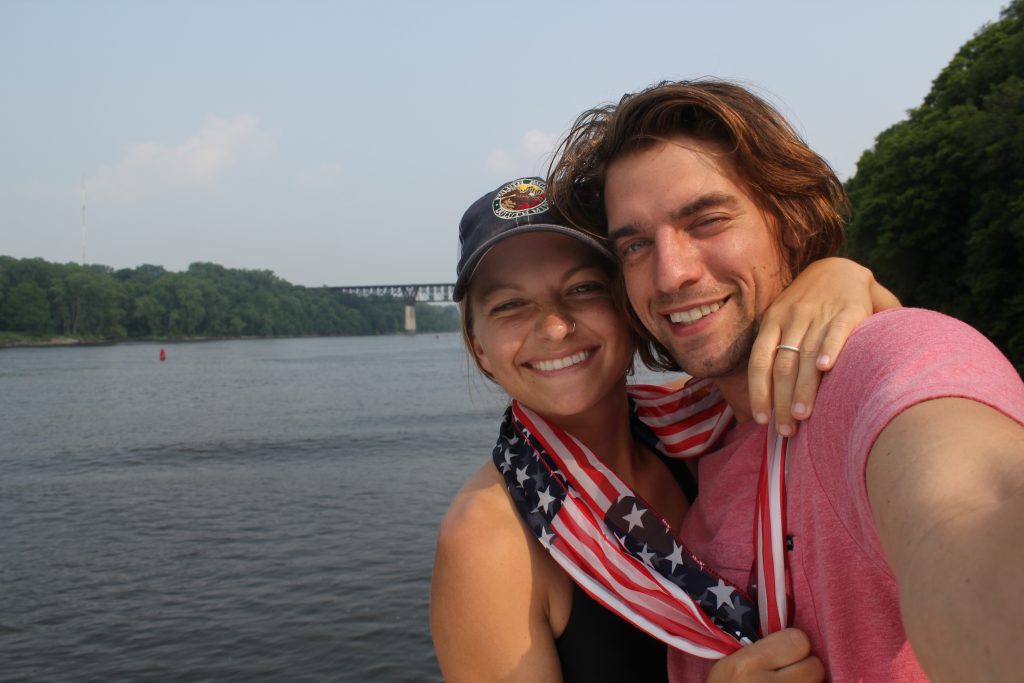 We are home as the boat pounds against the wooden dock on a windy day or when it rocks just ever so slightly so that our guest thinks they've gotten tipsy off of one sip of beer. Home is waking up to our neighbors chipping away ice at 5 am on a winter morning or seeing stars as bright as diamonds while still in city limits.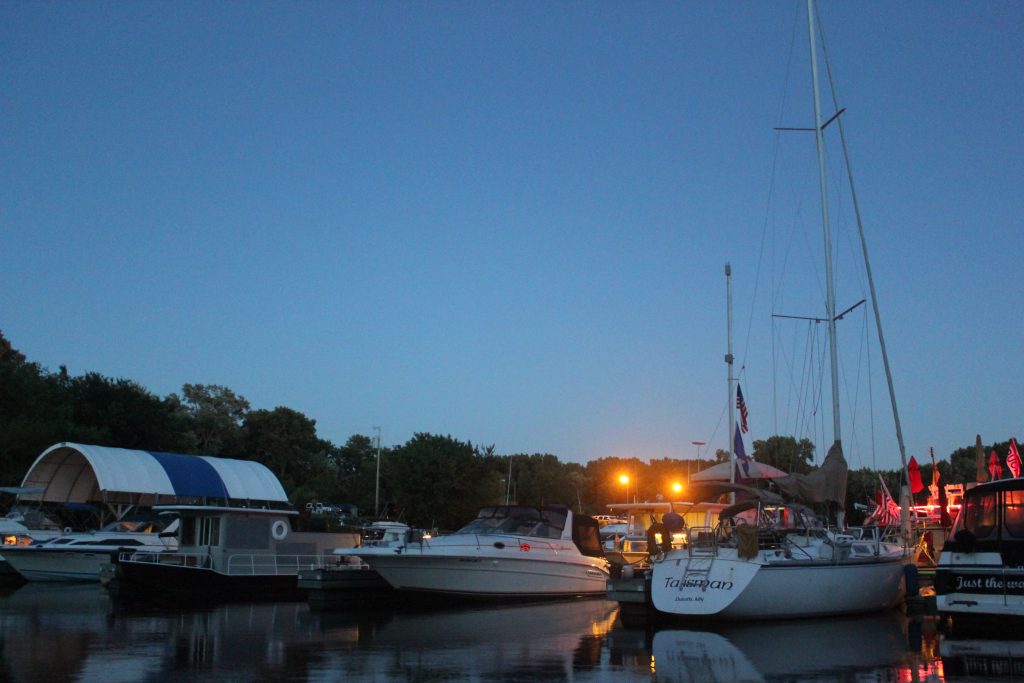 This home has the best neighbors; the kind that provide an old water hose as housewarming gift or babysit your kombucha brew when you're out of town.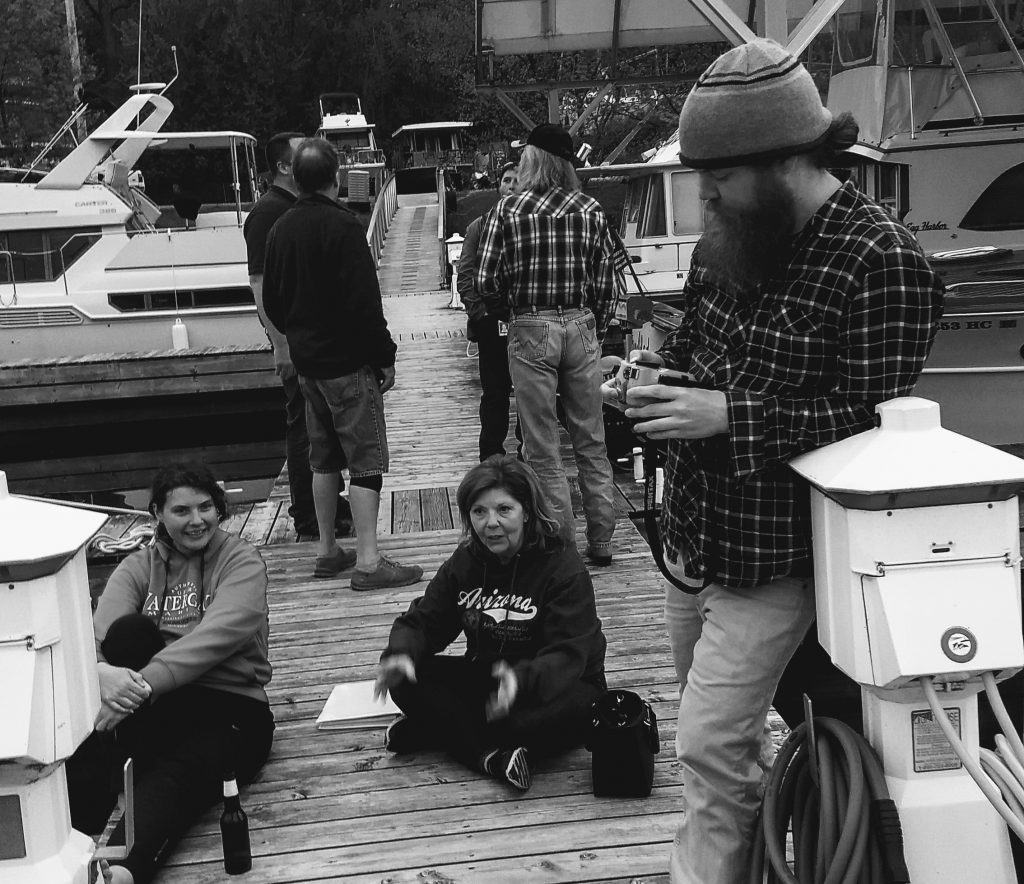 These neighbors would jump in the freezing water for you… and they have… more than once. These neighbors chip ice together on the coldest winter nights and meet at the fire pit on the more seasonable ones.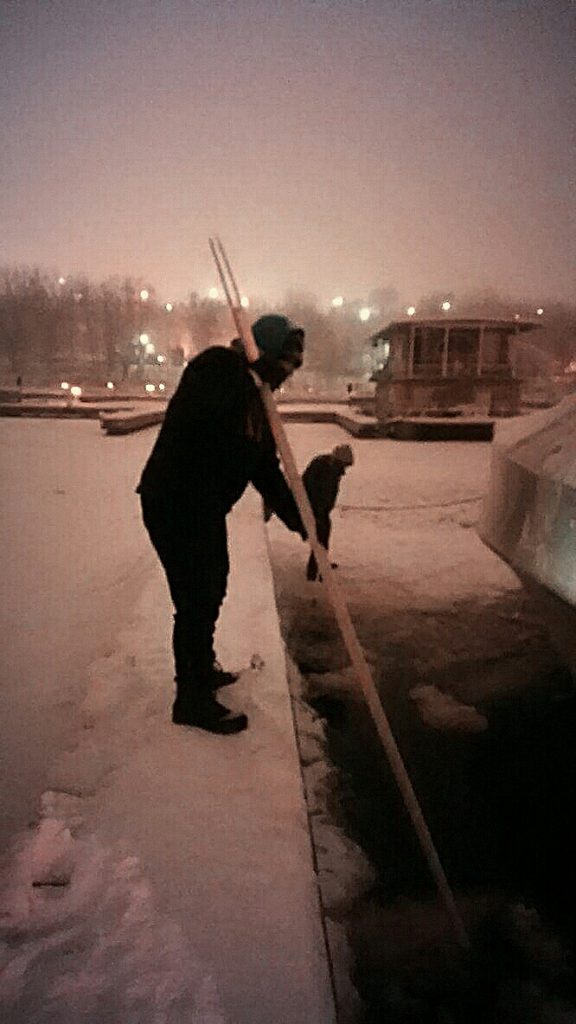 You can never use the excuse "I'm out of beer" because before you finish that sentence, the nearest neighbor will have placed a cold one in your hand.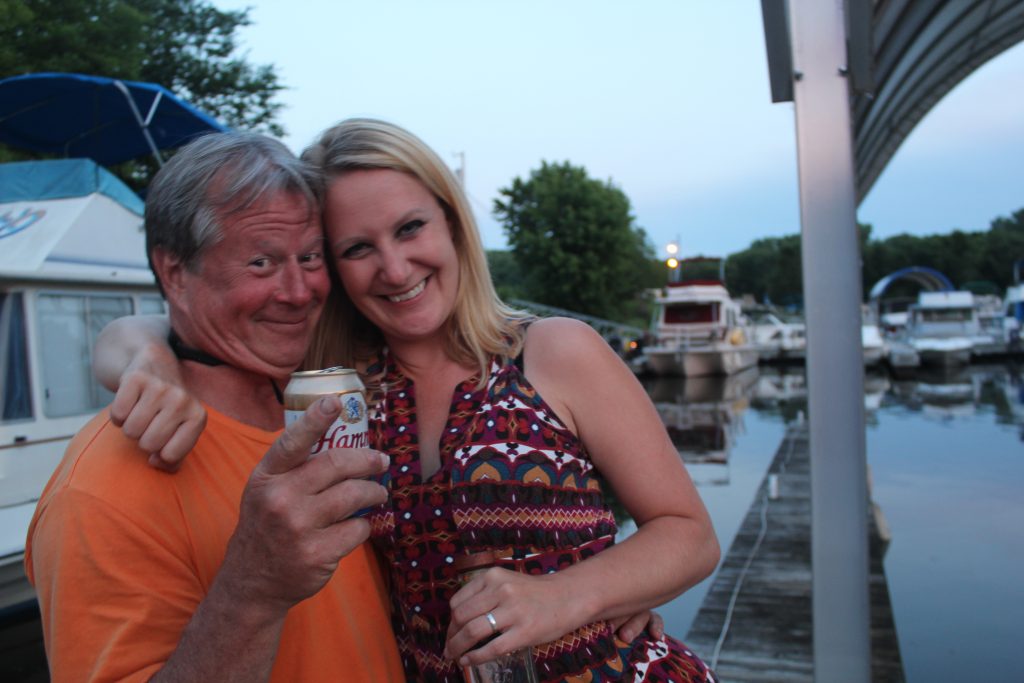 The mallards, beavers, and fox are your neighbors too. And that occasional loud fish will startle you right off the dock.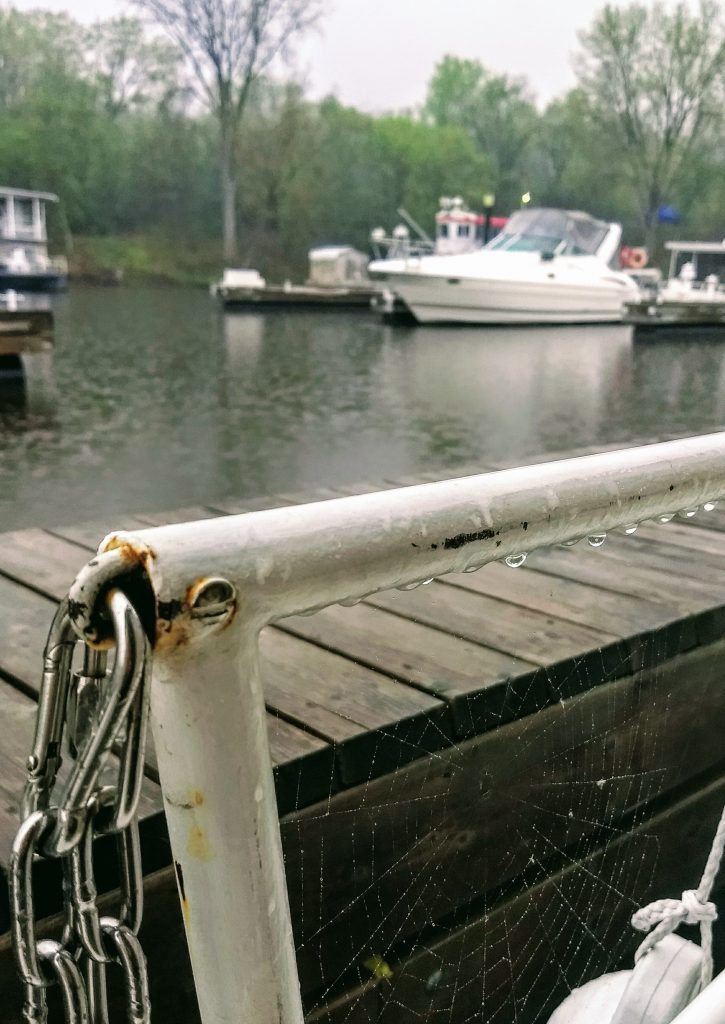 You feel the world when you live here; the river rocking you to sleep, the moonlight casted across your bow porch, and the sound of geese flying overhead. If I had to drink shit water to get here, I'd do it again.