This is our first winter living on land since 2014. Whoa.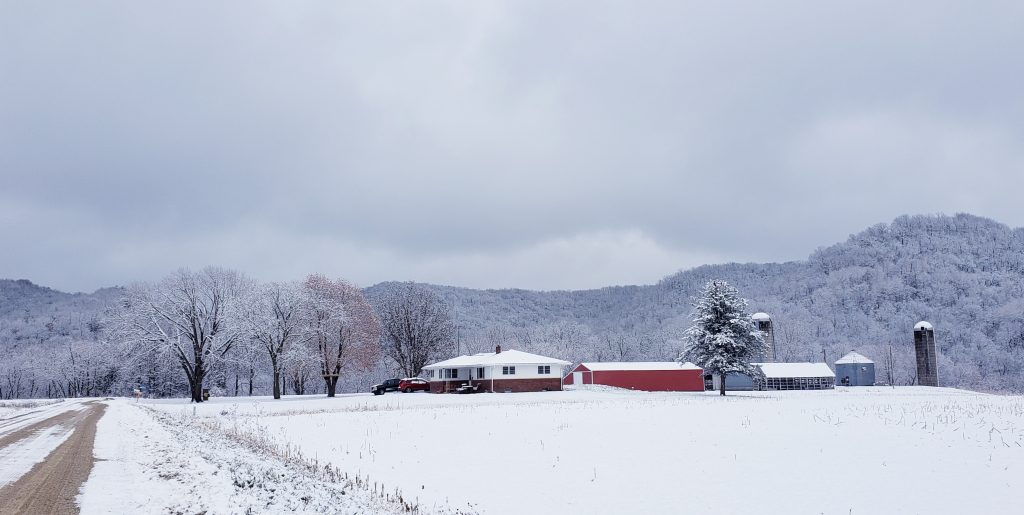 In 2014, we took the winter off and spent it in all the countries with sunshine- Peru, El Salvador, New Zealand, Malaysia and Thailand to name a few.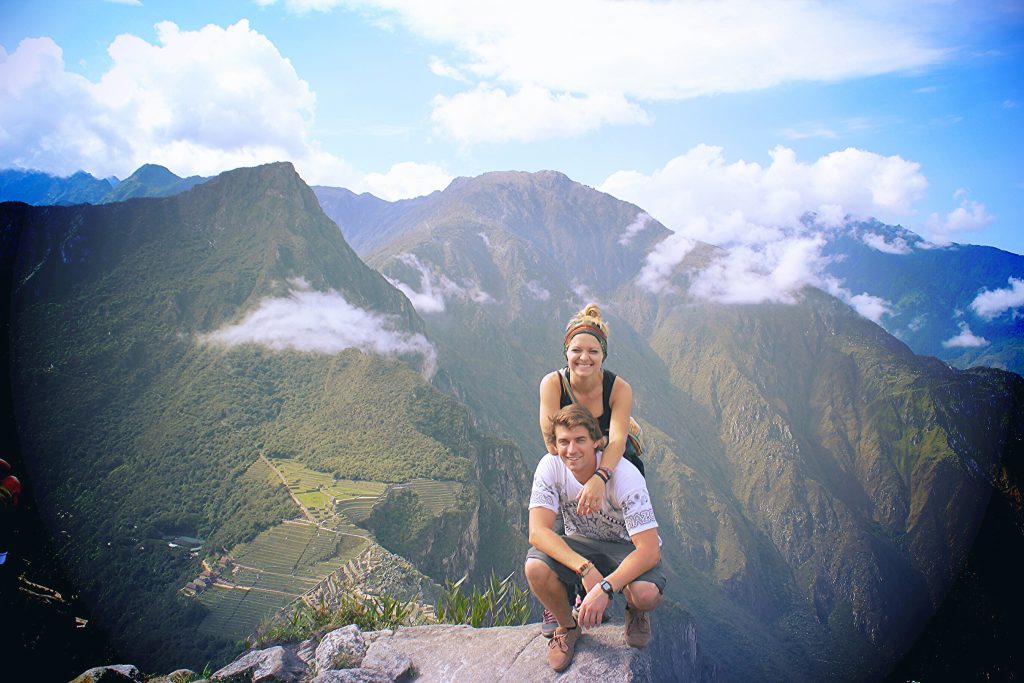 In 2015, we moved onto Neighbor Girl, our houseboat in Saint Paul, MN. With little cash left in our pockets, we thought we'd save some money and stay in Watergate Marina for a simple summer. It turned into four years.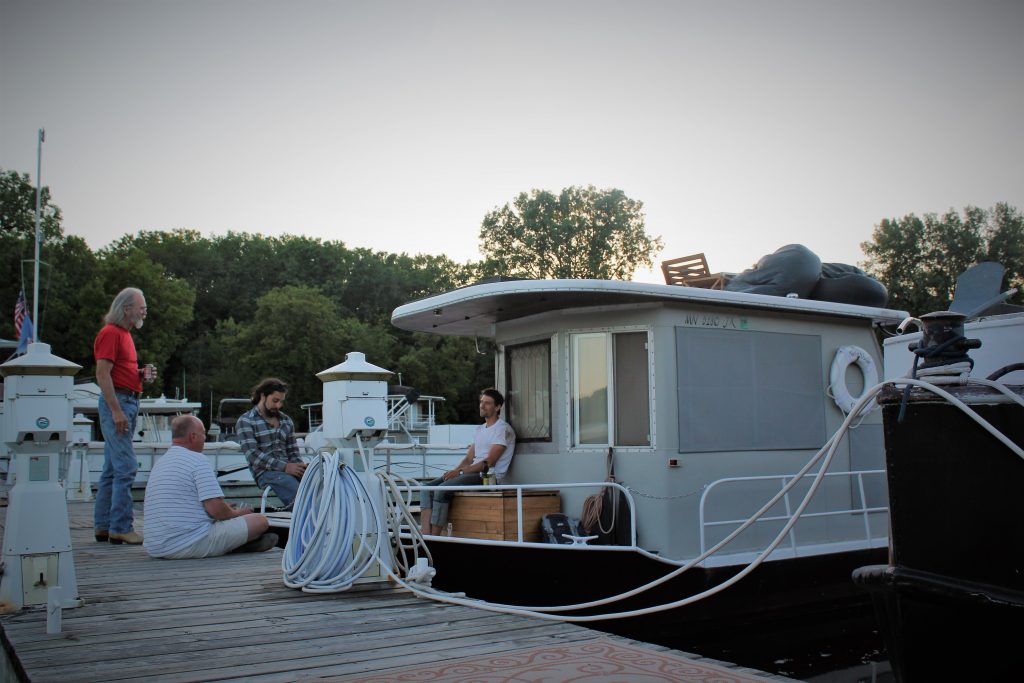 In 2019, we fixed up an old boathouse in Winona, MN and moved in just days before Hutch was born. We lived there for just over two years when our dreams of a hobby farm called us home.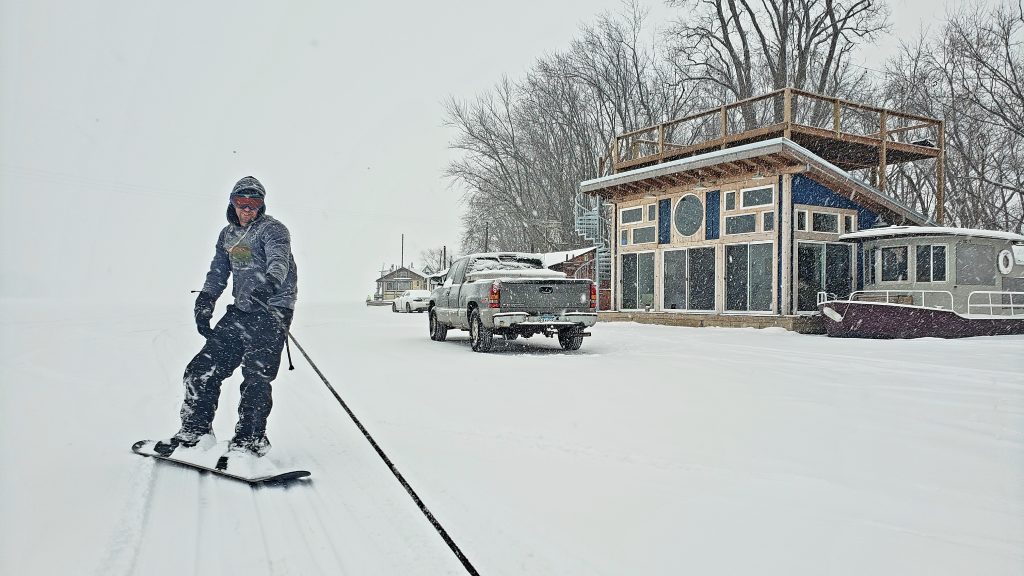 Last March, we bought my grandparents' house and part of their farm. The timing was right as we welcomed our second child, Winnie, into our world in June.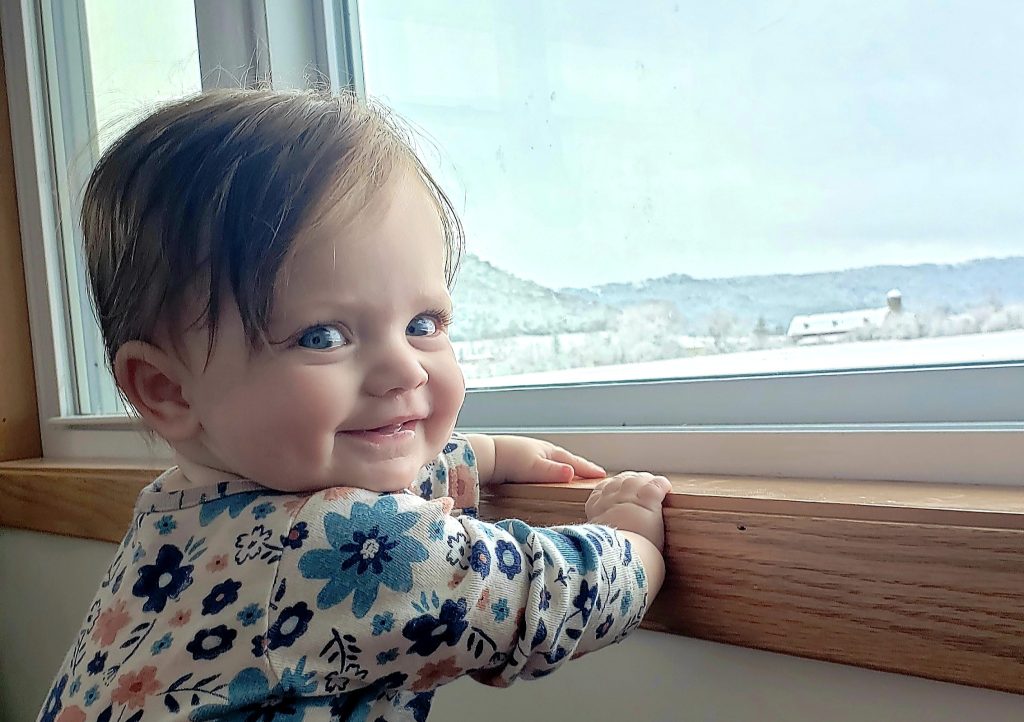 For those of you who already know our timeline, sorry for the repetition but I needed a refresher myself. 2014 seems like a generation ago.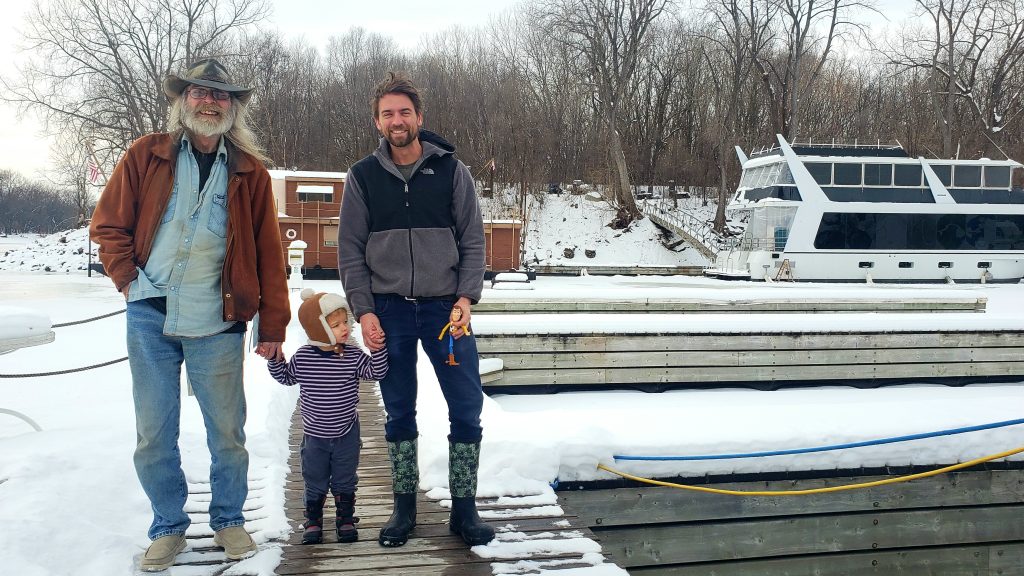 Our seven winters living on the water included included inconvenient novelties like ice cracks that sounded like thunder in the night and frozen pipes that forced a era of glamour during which we urinated in a pickle jar for a bizarre amount of time.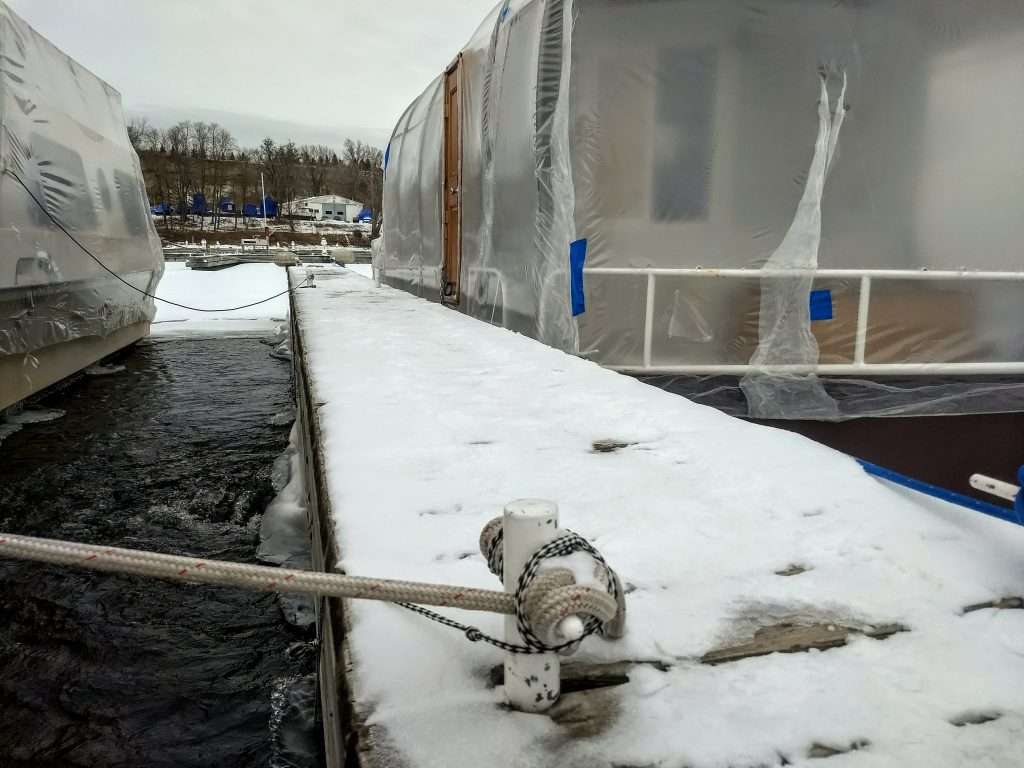 We shrink-wrapped our houseboat each winter which made me feel like a cave woman as I huddled close to our heater on the coldest nights. We helped houseboat neighbors chop up ice that threatened their fiberglass hulls and helped boathouse neighbors who needed the occasional propane tank refill or annual winter wood haul. We always watched the weather with a close eye knowing it would make the difference in how we lived our days.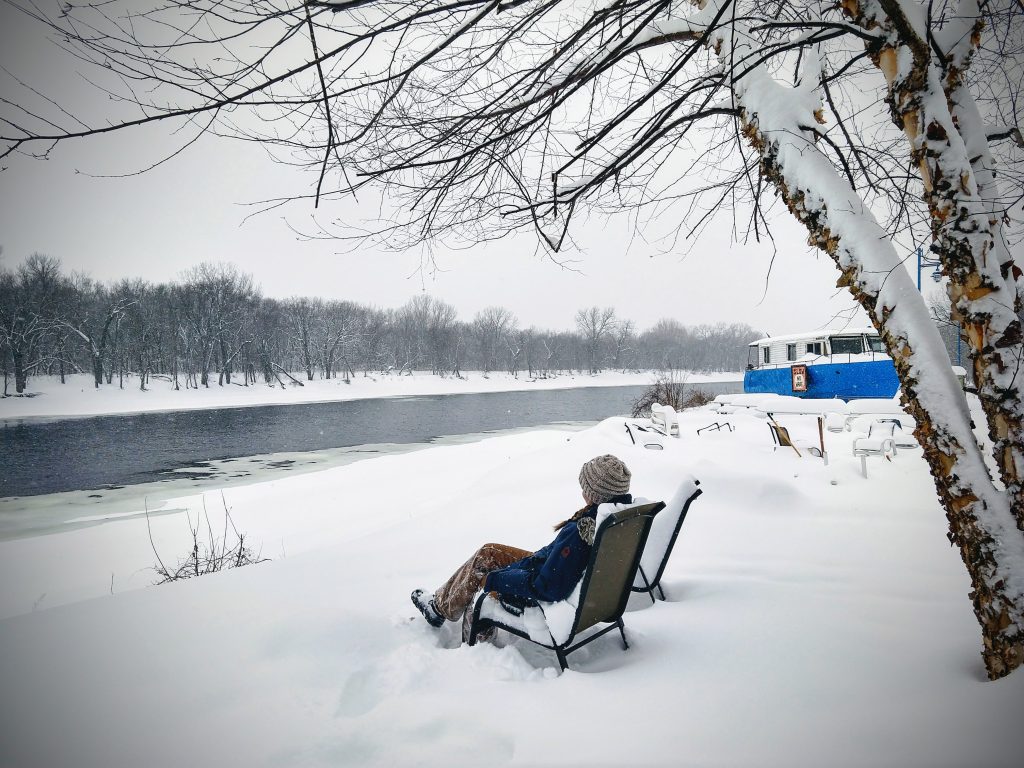 When we first moved into this house in the spring, Michael and I felt a bit of imposter syndrome, like we didn't belong in a place that had a laundry machine. We didn't have to ration water out of necessity and heating our home required no physical labor outside of pushing a button. Suddenly, after 8ish years, we have to remember to flush.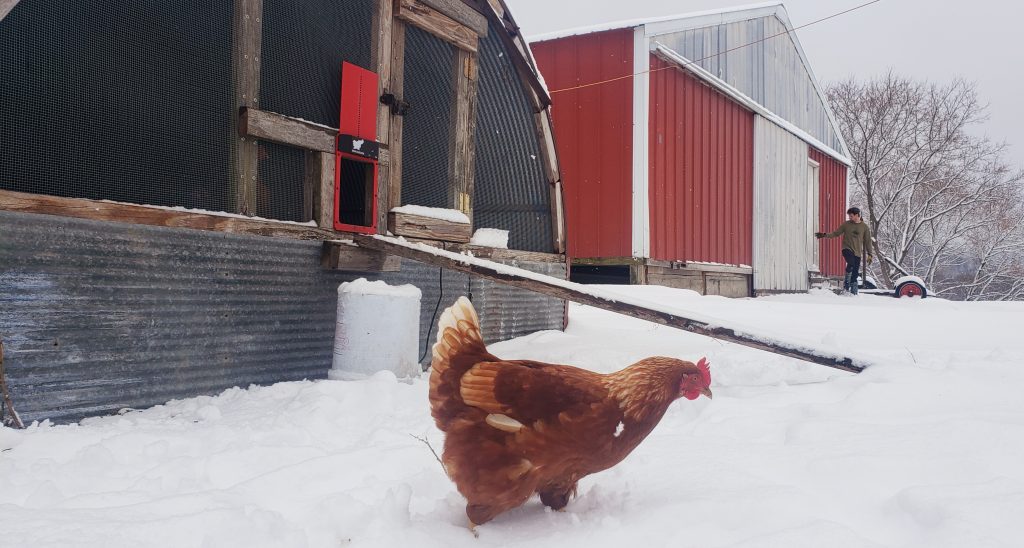 Of course, as every life ebbs and flows, sometimes slowly and sometimes suddenly, there are new challenges and joys that fill in for the old. Instead of waking to the thunders of ice cracking under our floor, we wake to the train rumbling through the stillness of the valley. We wake to Hutch yelling "Dada, I'm awake!" or "Dada, I have to peeeee!!!" (always "dada" which is great for me:)), and Winnie making herself known every two hours every single night.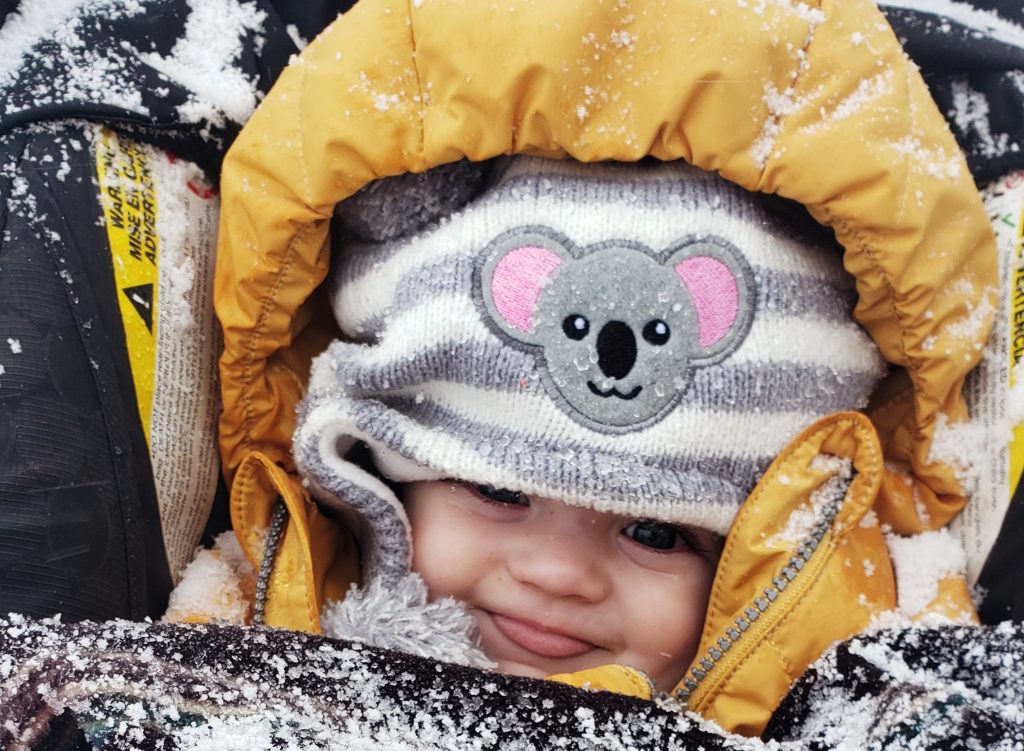 Instead of hauling our own water as as part of a daily chore, we visit the pigs, goats, and chickens to feed and water them, planning for their warmth on the coldest nights.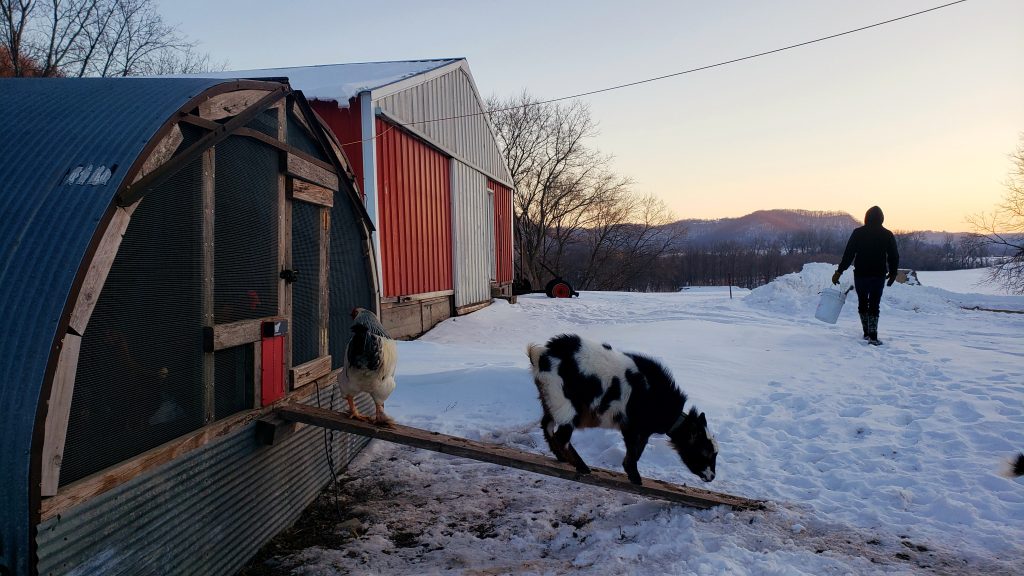 Of course, there are still neighbors to help out and who also return the favors tenfold.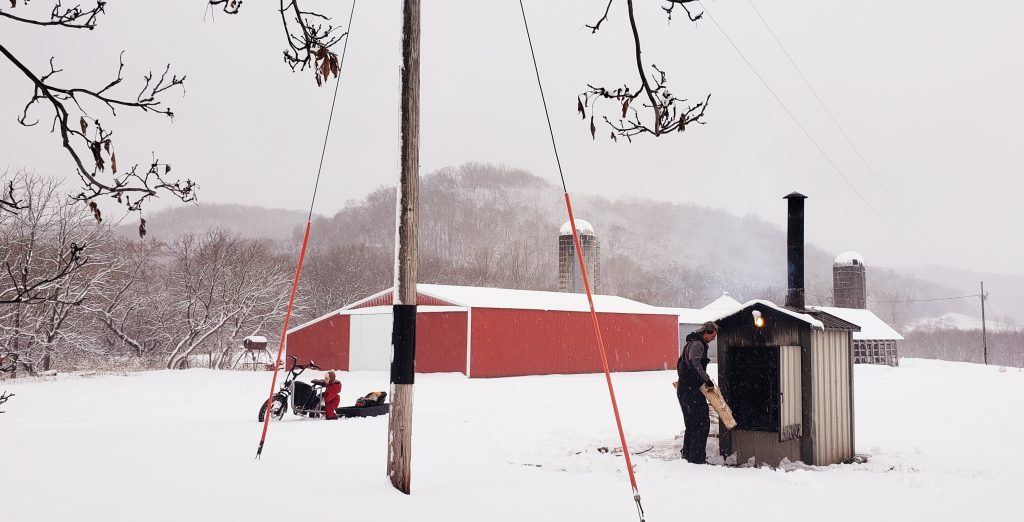 Well, we couldn't succumb to the luxury of push button heat activation. Before the crisp of fall arrived, Michael hand shoveled a 86 foot long trench in which to install the lines for the new old woodstove we bought from my parents. Sure, Michael could have forked over $200 for the use of a mini-excavator. It would have saved him 10 hours of sweat but then he wouldn't have had the opportunity to coerce his best pals into an afternoon of digging holes together.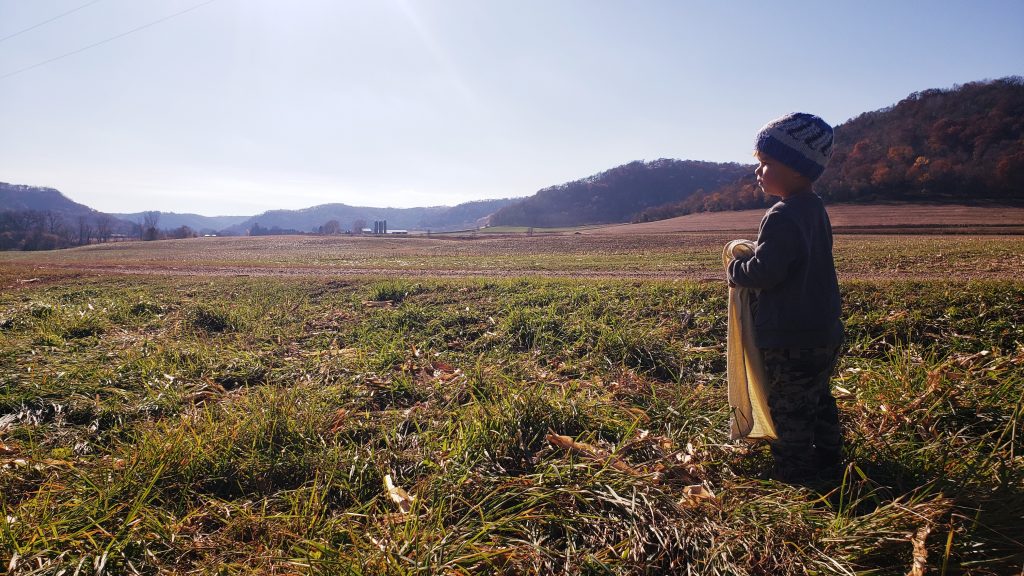 Having a woodstove feels healthy in multiple ways. It requires physical labor, planning, the use of renewable resources in lieu of non-renewables, attention to weather, and a sense of earning our keep. It is reminiscent of daily skills used in boathouse/houseboat living, one of those "same but different" deals.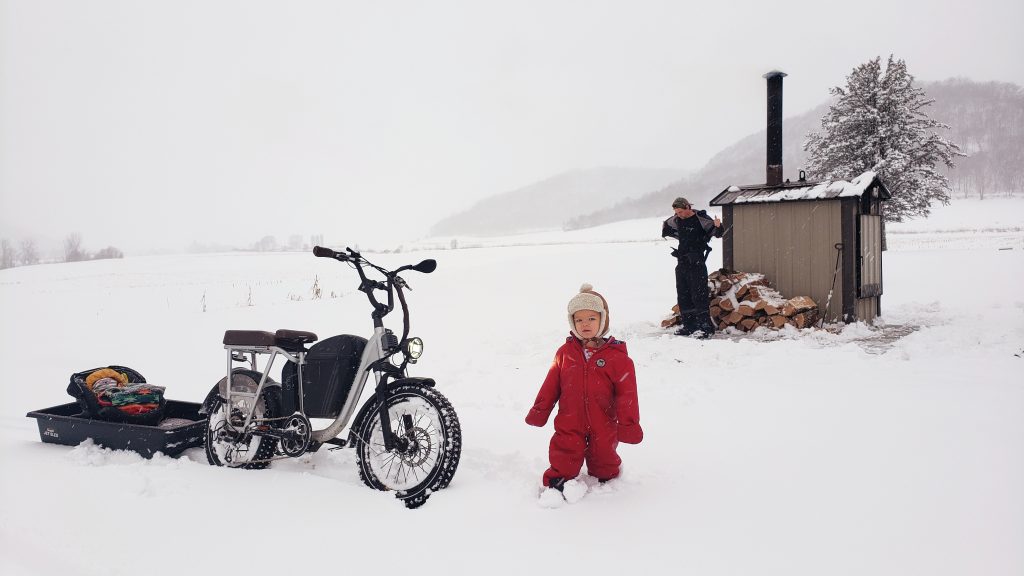 In our case, having a woodstove is also a bit of a community activity. If we are gone, my dad drives down the road to keep it hot; we do the same for them. Chopping wood is another community practice, an excuse to sweat in togetherness which is apparently how we enjoy ourselves.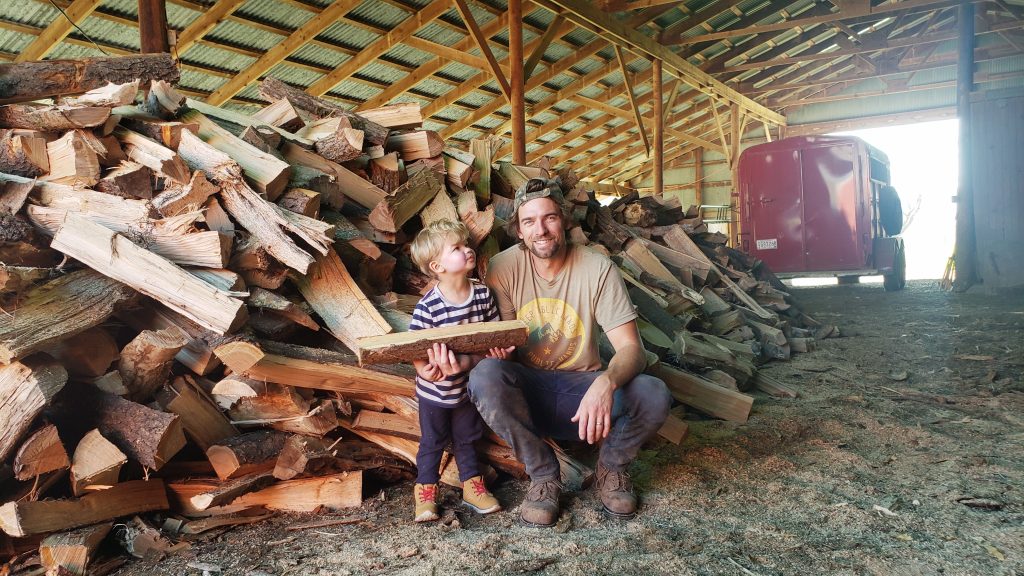 Sweating in togetherness. We have not socialized much this winter but when we have, we have done it in a 200 degree environment or submerged in 32 degrees.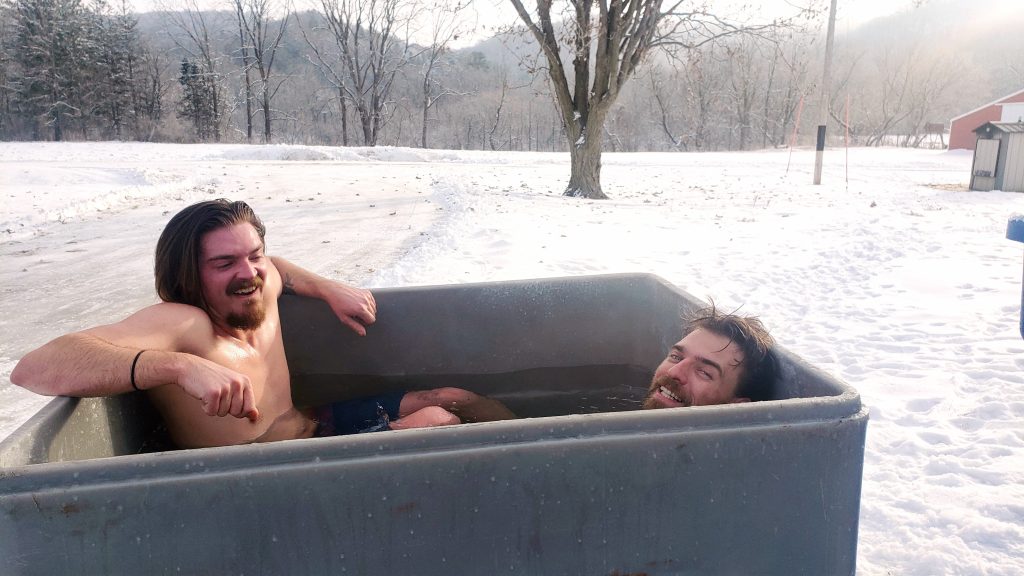 When we moved out of the boathouse, we brought nothing sizable with us; but then fall arrived, and with it, a large desire to sweat again. With an unhealthy willingness to risk an injury, Nikki and Lalo, the current keepers of the boathouse, assisted in the sketchy transfer of the sauna from boathouse dock to flat bottom boat to our current garage. The sauna got a little makeover and is now fired up on the daily.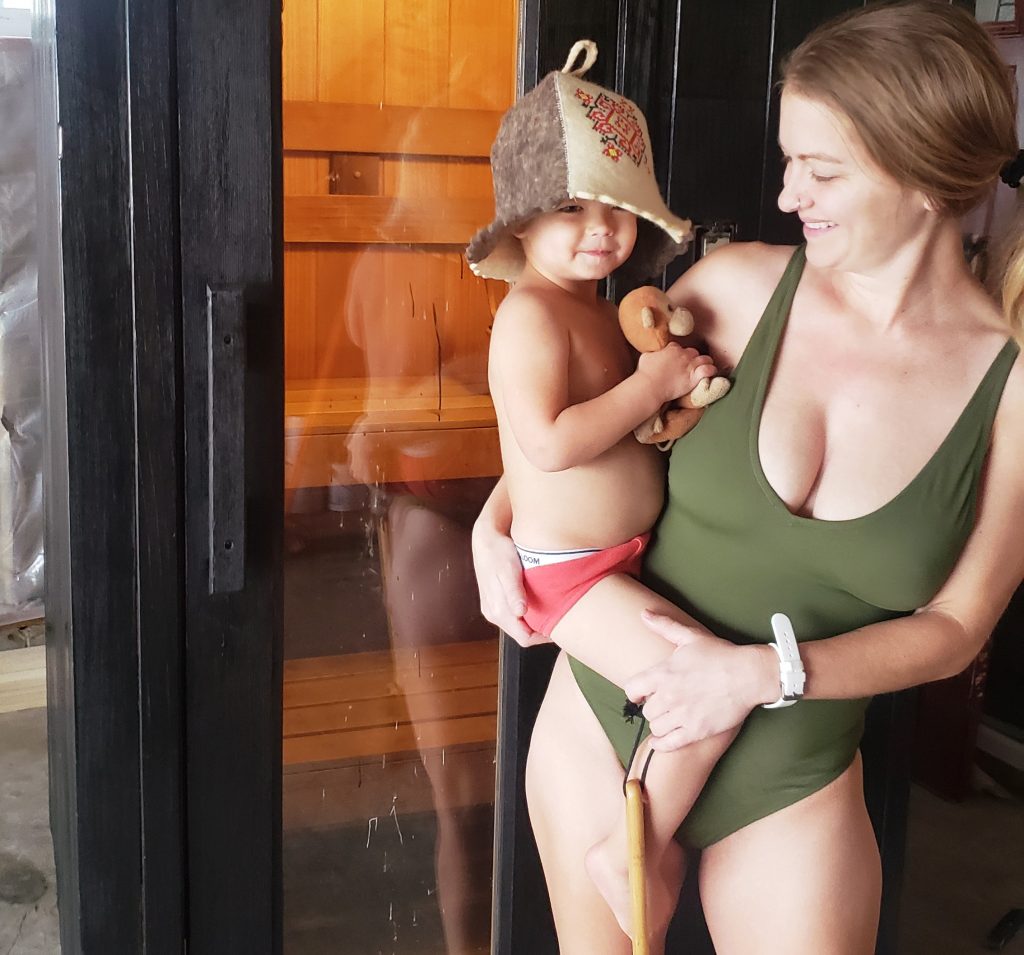 Michael, always known to take things one step further than necessary, decided that our bodies need to not only be sitting in a 200 degree box for 20 minutes, but must then become submerged in ice water until numb. Lucky for me, I declare my peak level of body numbness to occur at 20 seconds. Michael sits in the ice bath for 4 minutes. He calls this his "regimen"- 4 minutes here, 20 minutes there, repeat x2. A friend who visited from Florida just called it "torture".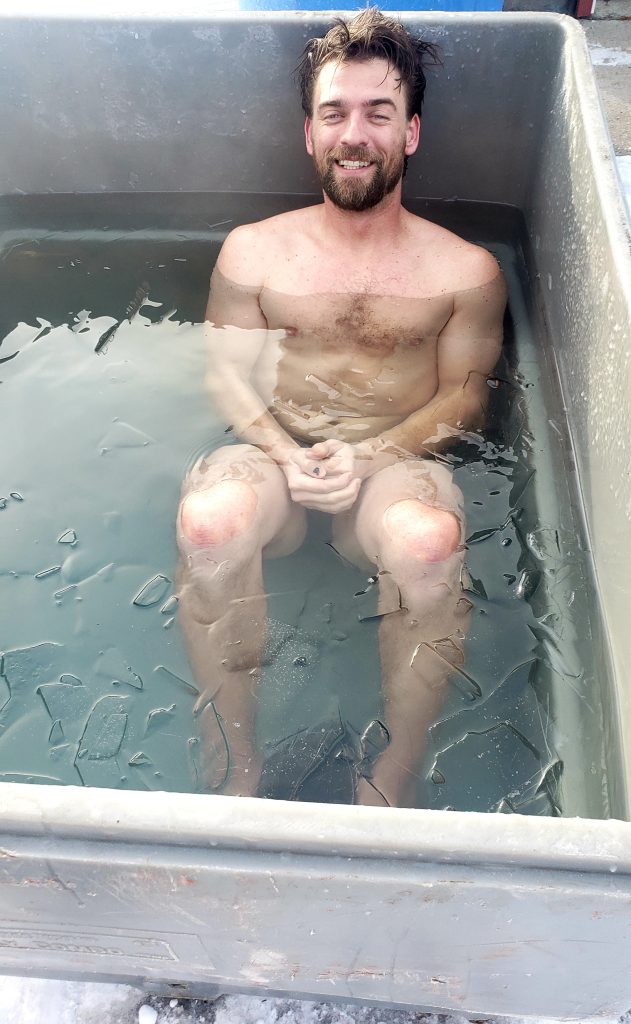 There must be some level of practiced meditation that makes you especially good at ice bathing because my friend Katy and cousin Nikki, both yogis, knocked this morning activity out of the park. They were both able to sit in ice for multiple minutes on their first time. I was impressed. I should yoga.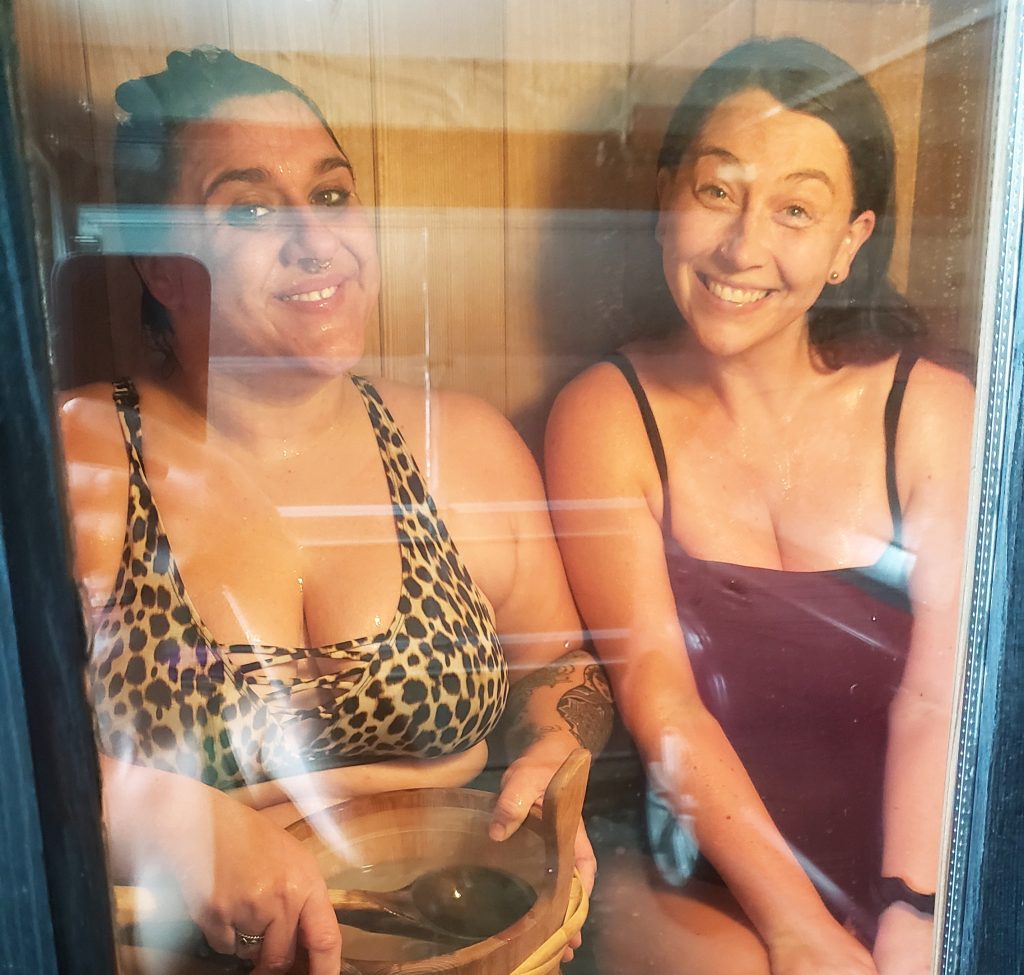 Now that you know a visit to our home includes an obligatory sauna session and ice bath, I will know you really love us if you come anyway. We promise to include hot coffee and fresh farm eggs after the torture. In surprising news, I collected 13 eggs today (from 15 chickens) in the dead of winter, so we're doing pretty well in that department.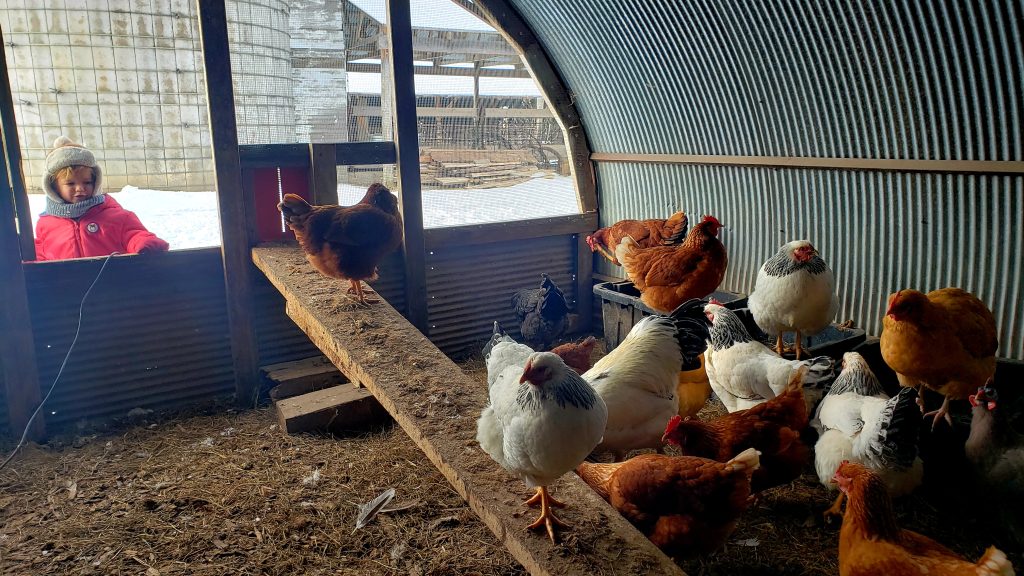 Now, just because we're living off the water does not mean we get to miss out on the boathouse trials and tribulations that arise at the most unfortunate times. That would be a shame.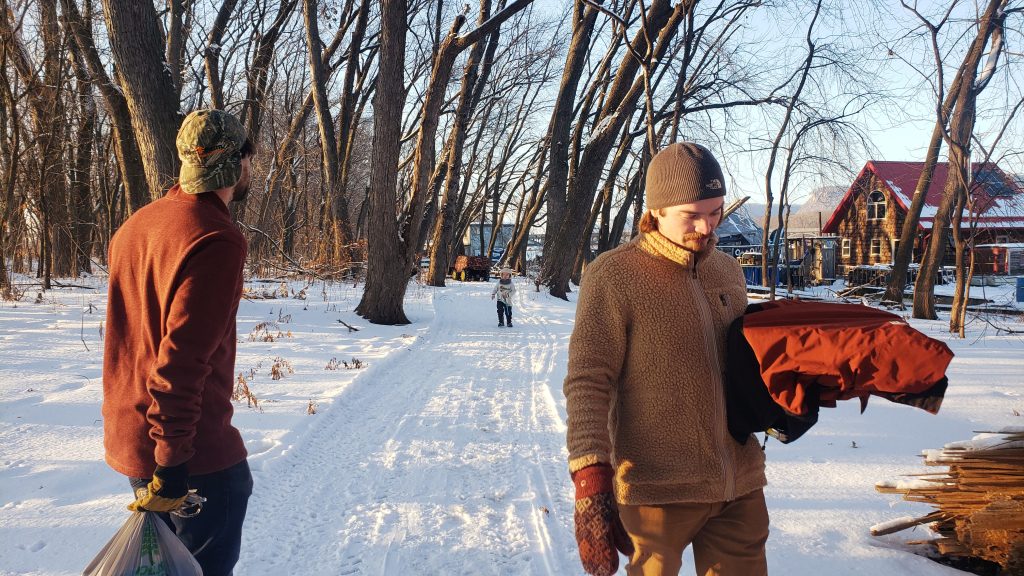 On Christmas Eve, with our boathouse keepers out of town, the boathouse was found to be froze up. This was nobody's fault except for Mother Nature who may have created just the right amount of ice buildup to jam up the in-floor heating system.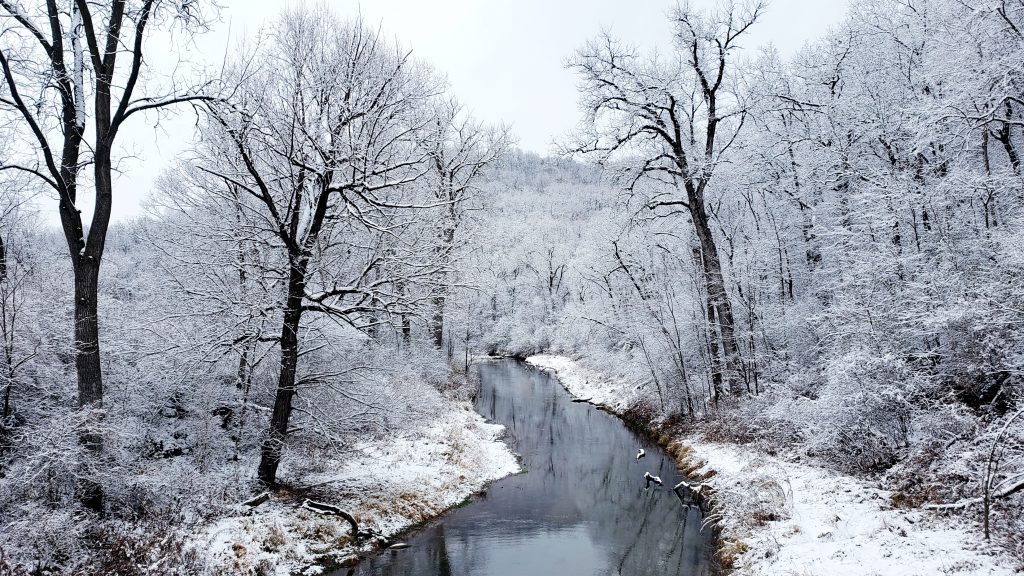 The tragic part was twofold. Nikki & Lalo's beautiful plants that they nurtured and loved for many years experienced instant demise, lots of sentiment and memories living in each one. And secondly, Michael missed out on warm lefse and Hutch's tears of fear over Santa's arrival to our family Christmas. The boathouse reheating process took three days time, a lovely multi-day holiday event. Also, shout out to the multiple sweethearts that provided Nikki and Lalo with cuttings and new plants to bring the boathouse back to life.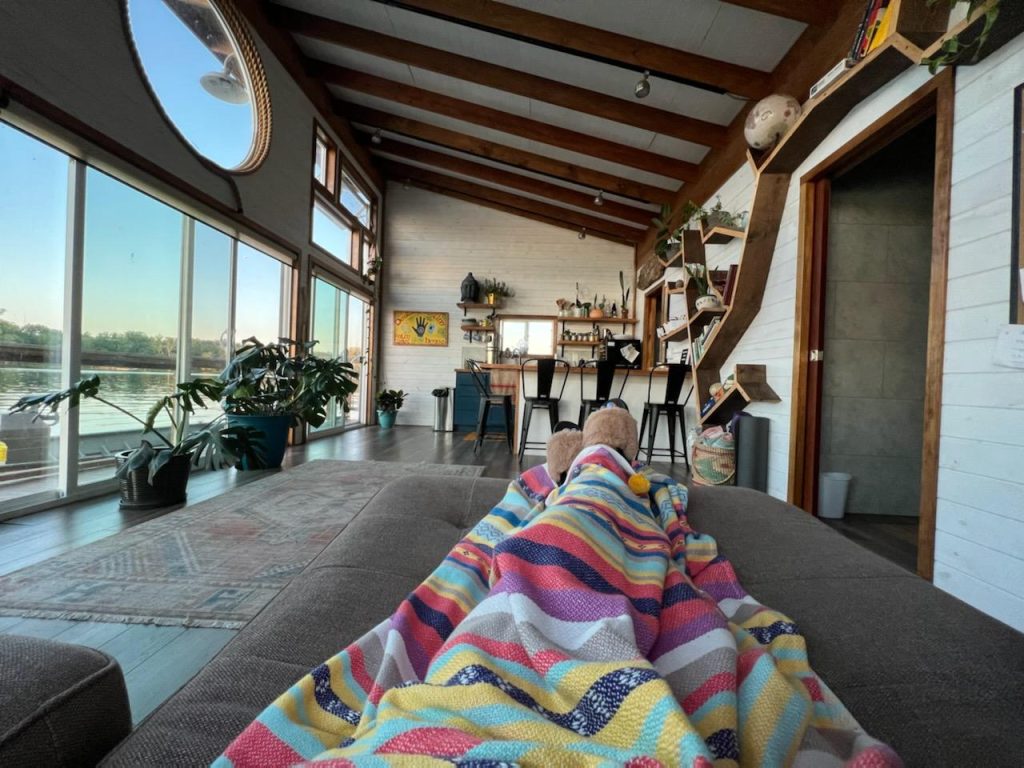 Now, in a land home, we are learning the ropes. We still suck at getting our mail every day. We do shower quite a bit more which probably benefits everyone we know.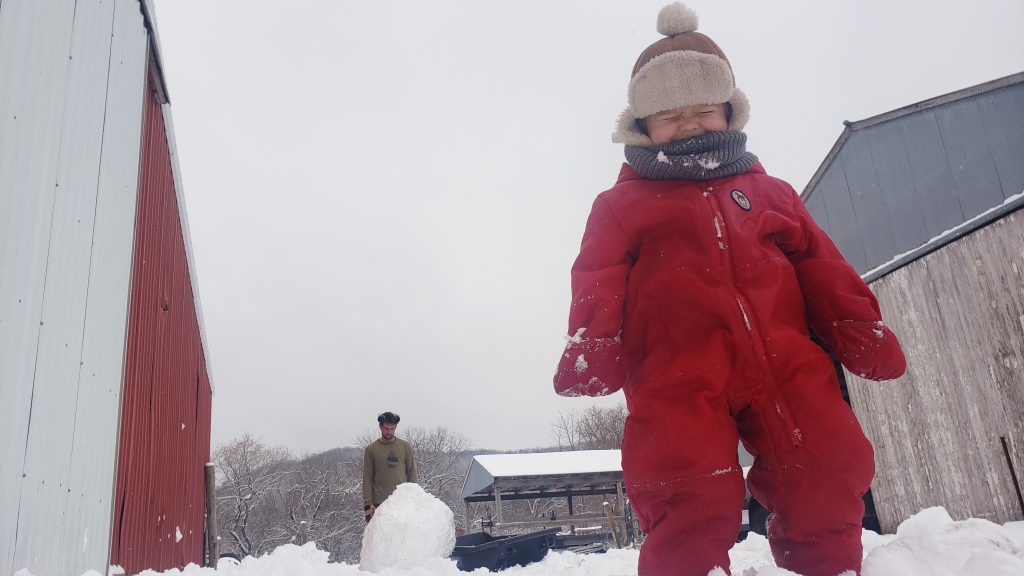 We have our daily ritual of stocking the woodstove twice a day and feeding the animals too. Also, turns out, having a laundry machine is awesome. We were able to cancel our cloth diaper service (which we loved and used ever since Hutch was born, highly recommend Small Change Diaper Service in LaCrescent, MN) since we now have the ability to wash our own diapers whenever needed.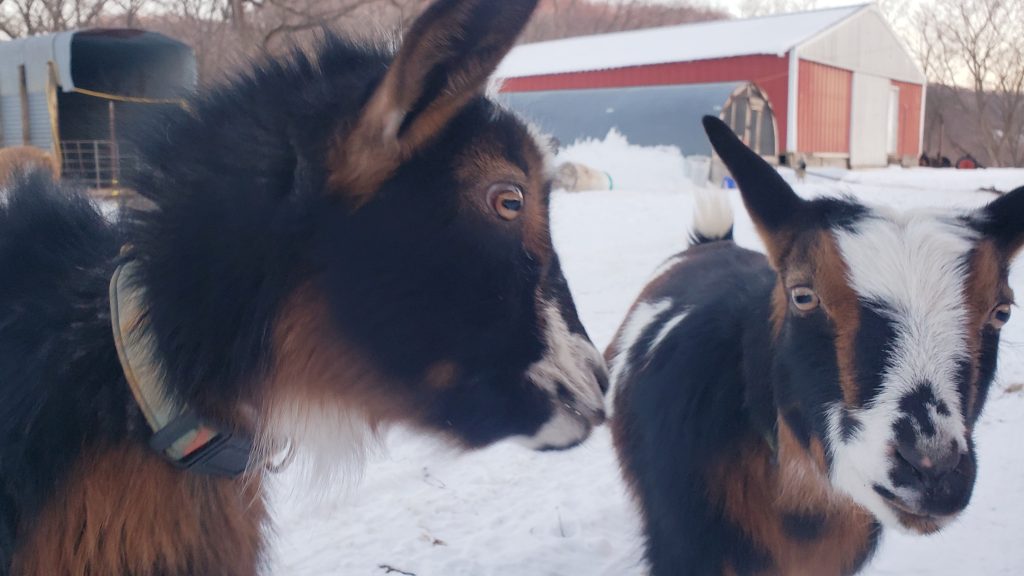 And certainly the largest perk of land living is being able to have guests sleep here with the ability to offer them multiple amenities- a bed, a shower, a little bit of space from the incessant talking of our three year old. This winter brought my high-school pal from England and his partner from Switzerland, friends from Florida, and Michael's family from the wild west of Minnesota. Sure, nearly all of them were forced into sitting next to us in a 200 degree box, but only the lucky ones got to sit in ice while the winter winds whipped them in the face. So, yes, land living is quite luxurious.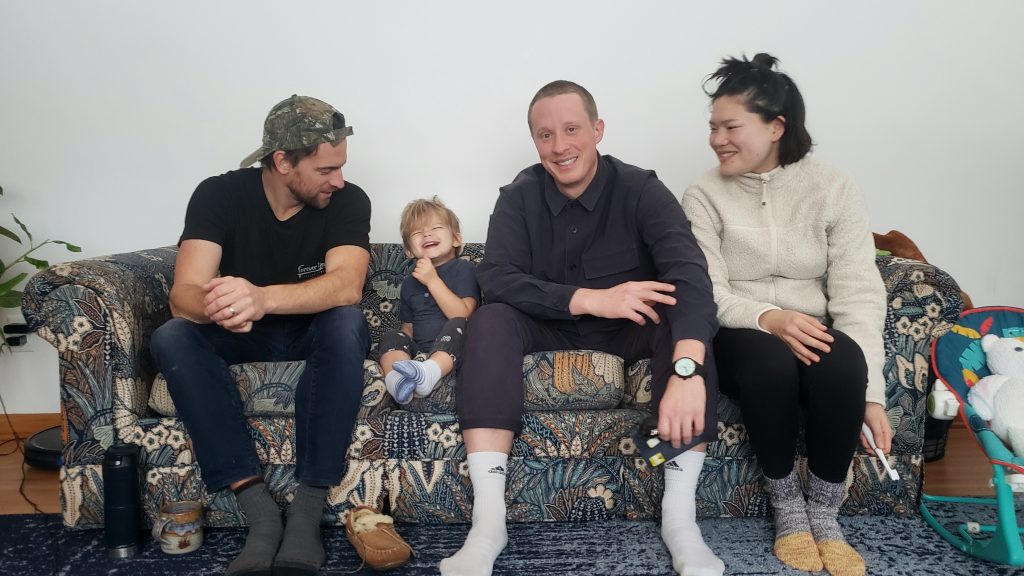 To wrap up our winter stories, I cannot forget to tell you about Carl. Carl was created after our first big snowfall on December 9th.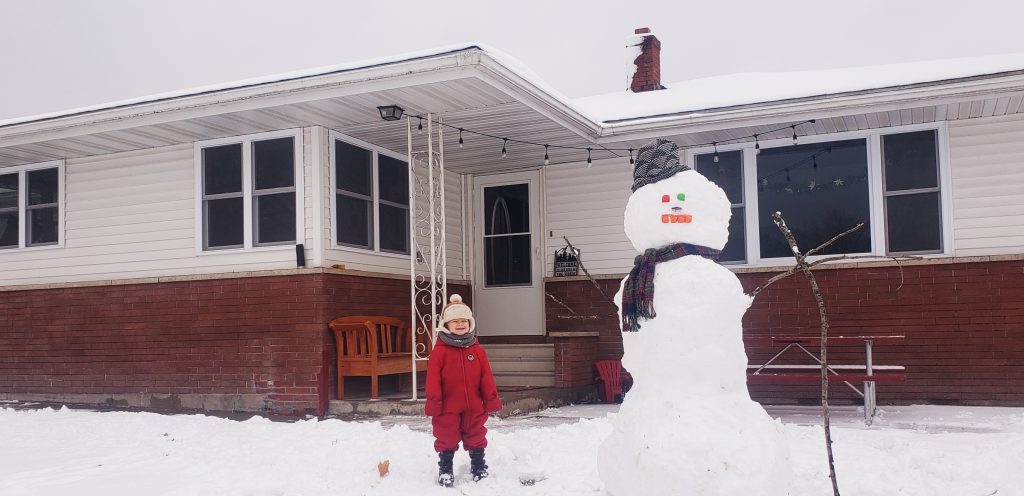 Carl is our snowman/snowwoman/snowthem (not quite sure, Carl changes his identity quite often, usually depending on the weather). Carl has been restructured multiple times, sometimes by one of us, other times when Lalo visits.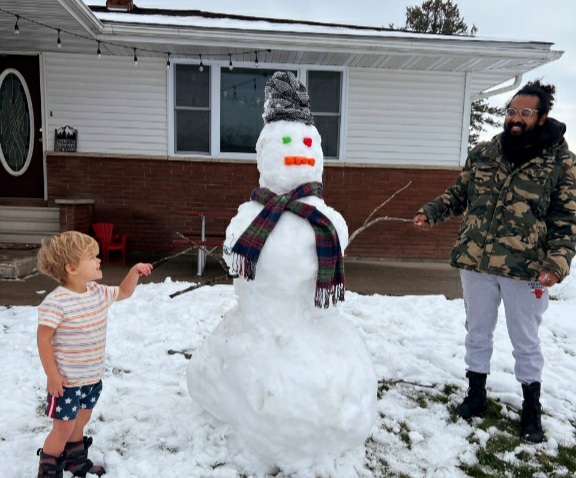 Carl has been both large and small, with and without a nose, donning a scarf in colder weather but losing it again as temperatures rise. So far, we have kept Carl alive in some capacity or another. Carl often keeps a Mega Blok eye on the road. Other times, Carl is looking straight at our window, smirking at us with his Magna Tile smile.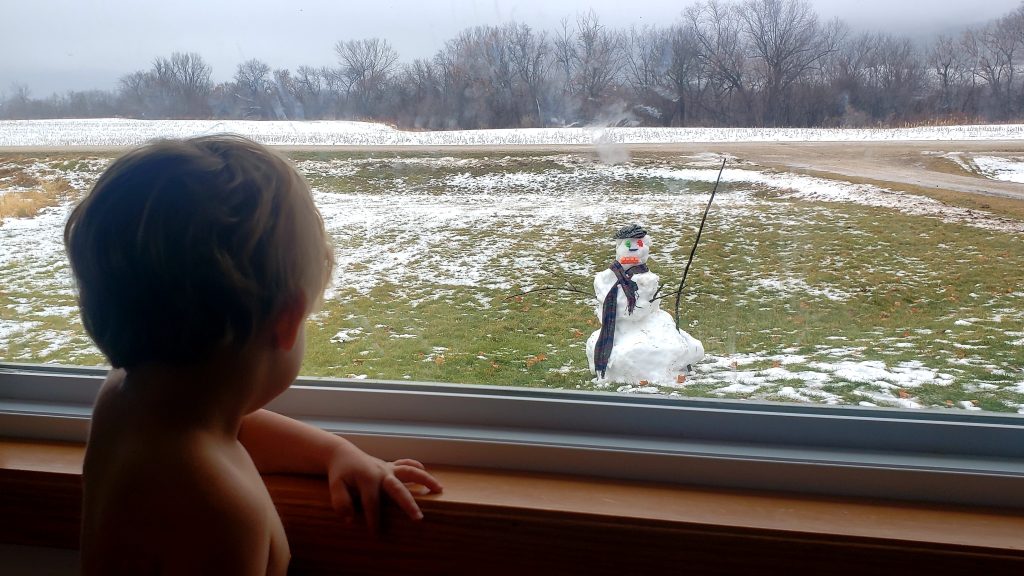 Hutch talks about Carl often, daily in fact. Hutch named Carl without ever meeting a Carl which I found impressive since he typically comes up with names like "Fapwinz" or "Frotz".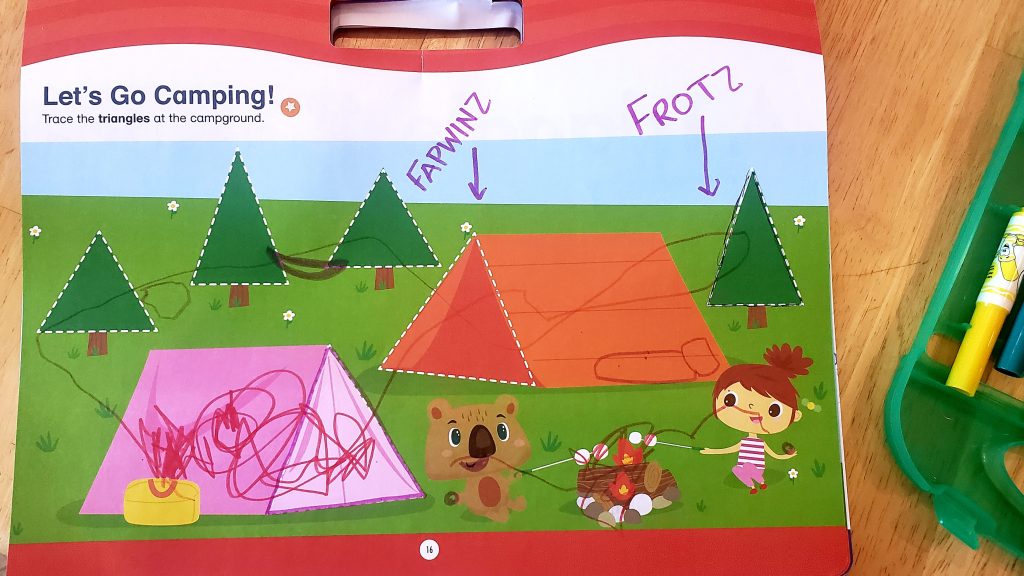 Anyway, as I type this on February 10th, we might actually be seeing the end of Carl. We had an unusual stretch of 40 degree weather that Carl simply had no business staying put for. Carl is a bit symbolic of us- changing with the seasons, rediscovering ourselves, needing a little help from time to time, ebbing and flowing with life around us.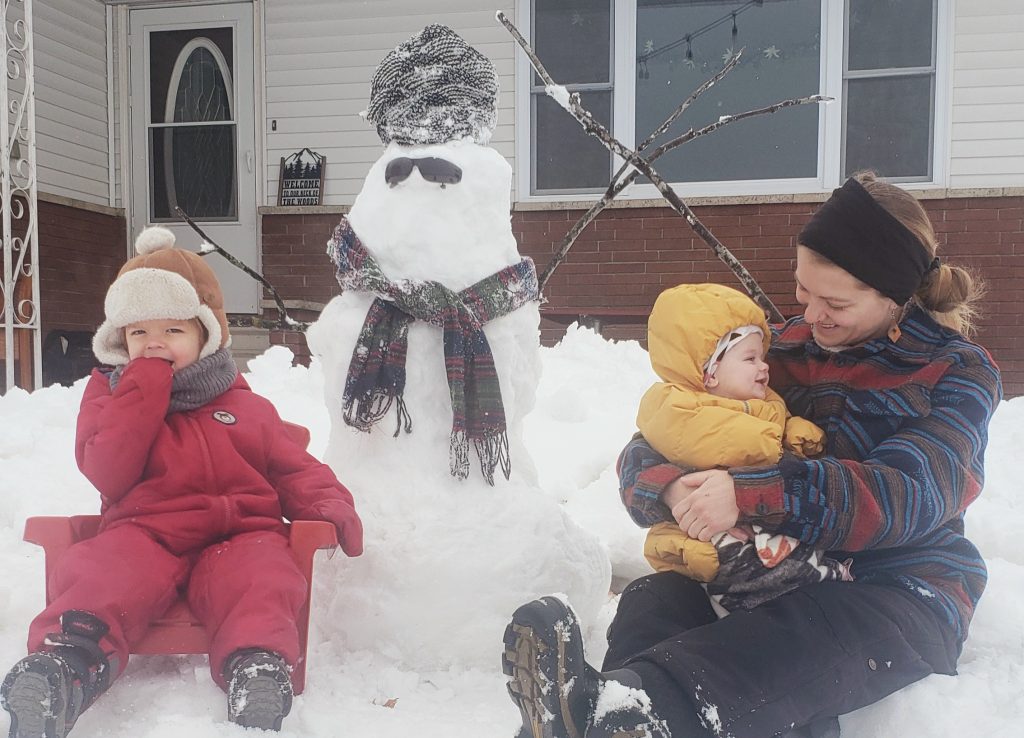 So, Carl, thank you buddy pal; you were fun. Until next year… or next week… or whenever Lalo comes back to play.