We build a fire from the scraps that built our home. We smile in it's warm glow… If that's not the metaphor I need right now, I don't know what is.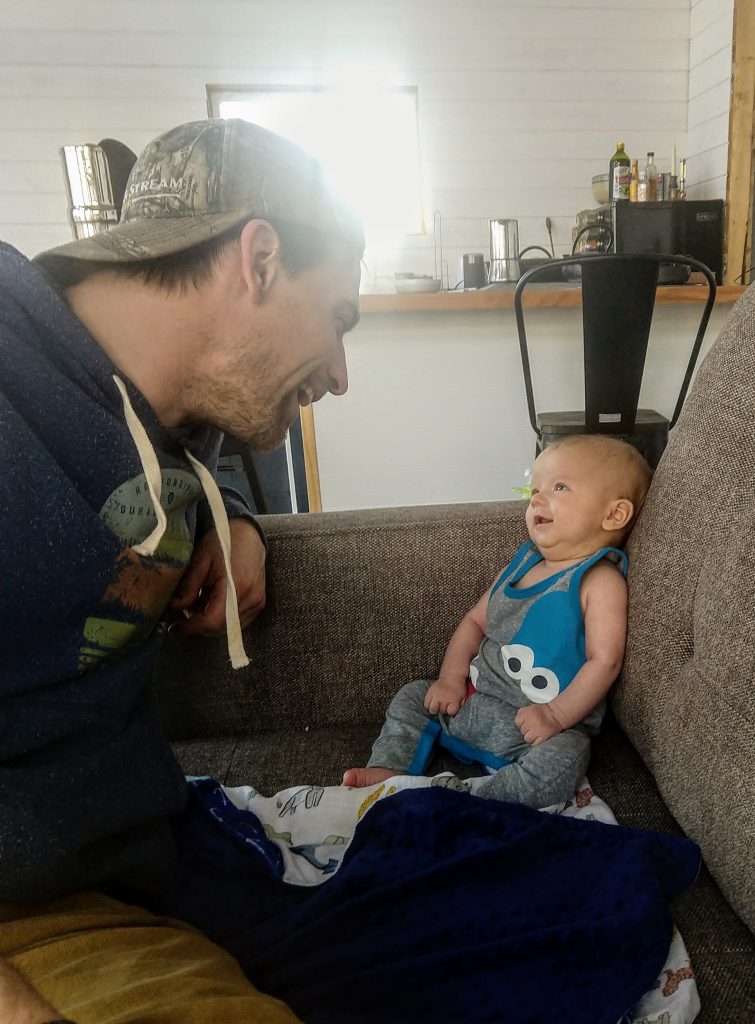 We are in the midst of wild times. Trust me, my maternity leave ended in the thick of a global pandemic. I had to trade in the comforts of my mom robe and slippers for evening shifts donned in scrubs and uncertainty. But tonight, I don't work, and tonight, my husband built a fire for our little family of three: a fire fueled by the unusable scraps, the broken pieces, and the unnecessary slices of a former whole. In less metaphorical language- he was burning up the leftover trim.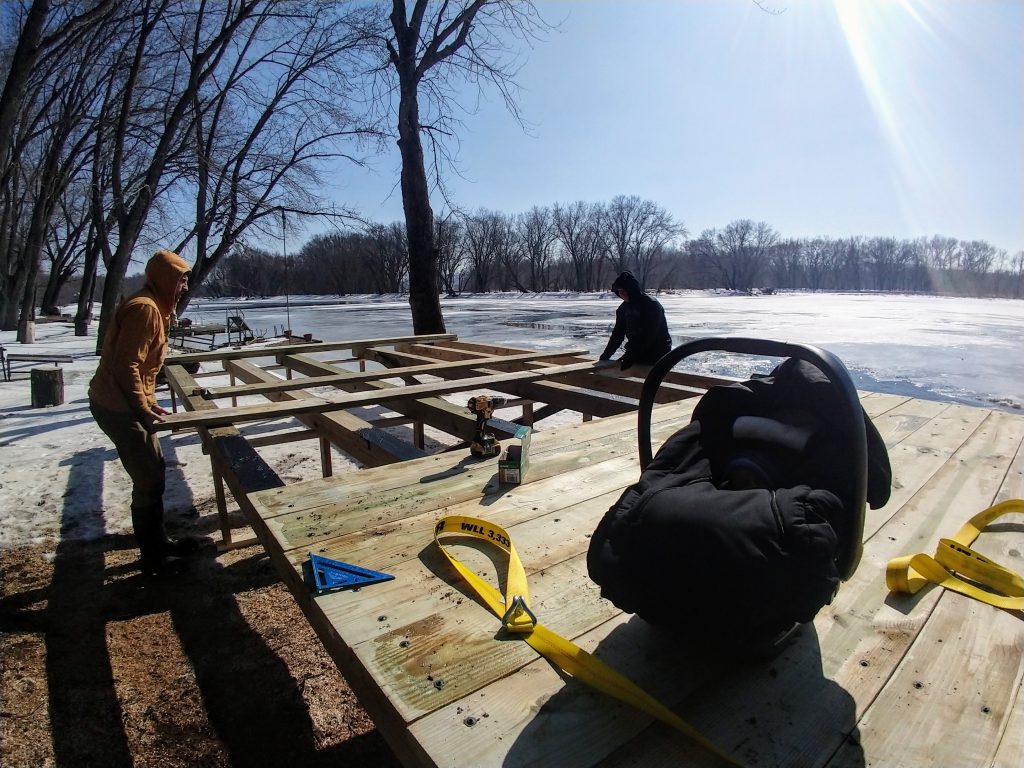 I do this thing sometimes where I try to capture moments with mental snapshots. I focus on the present and all the tangible pieces it provides- the warm glow on Michael's face, the still but crisp air when I step away from the fire, the variety of colors that the flames provide- darker at the base and lighter as it rises, how Michael set up the chairs on pieces of wood so they won't sink into the mud, our boot imprints in that mud, the outline of our boathouse over the still water, the way the lights of Winona glare through the cottonwood trees, the secure feeling of holding Hutch close to me as he sleeps so peacefully in my arms.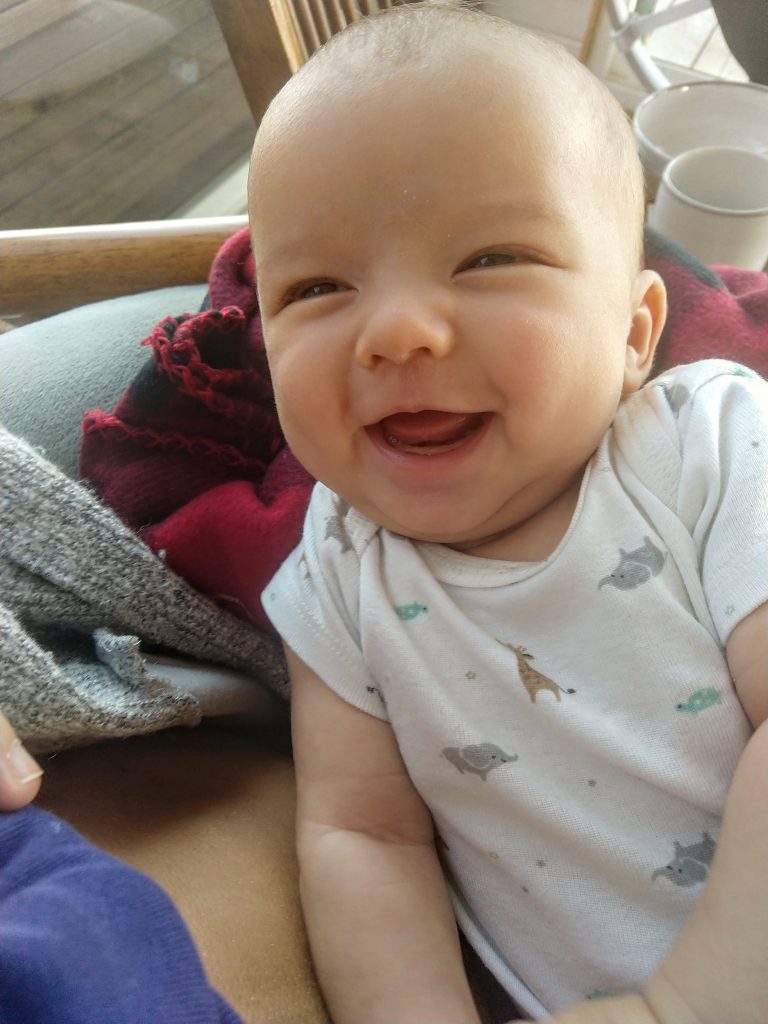 I started this practice of capturing mental snapshots years ago when Michael and I were traveling around the world. We didn't have cellphones to capture every second, and I didn't want to forget how good some of those moments felt or smelled or looked or sounded. It's now become a form of meditation, a source of calm in wild times.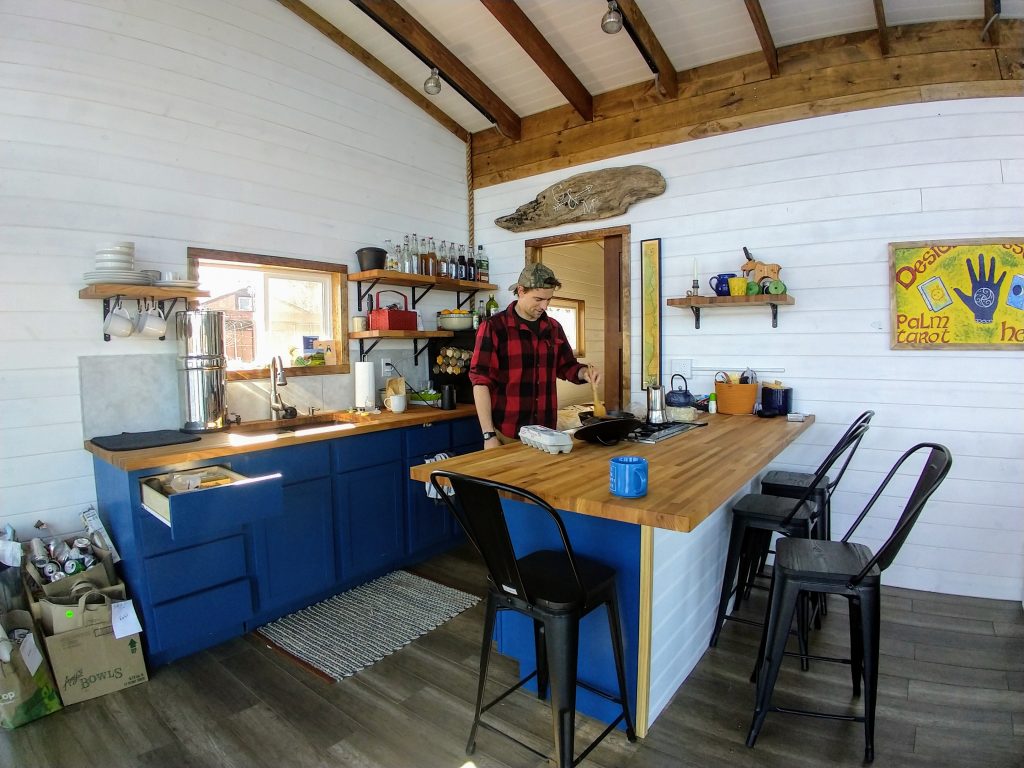 I am a nurse. I talk to a patient about his upcoming surgery as he coughs on my face. He later has a fever. After this shift, I go home to sleep next to my husband and baby. A nearly debilitating amount of fear accompanies that experience.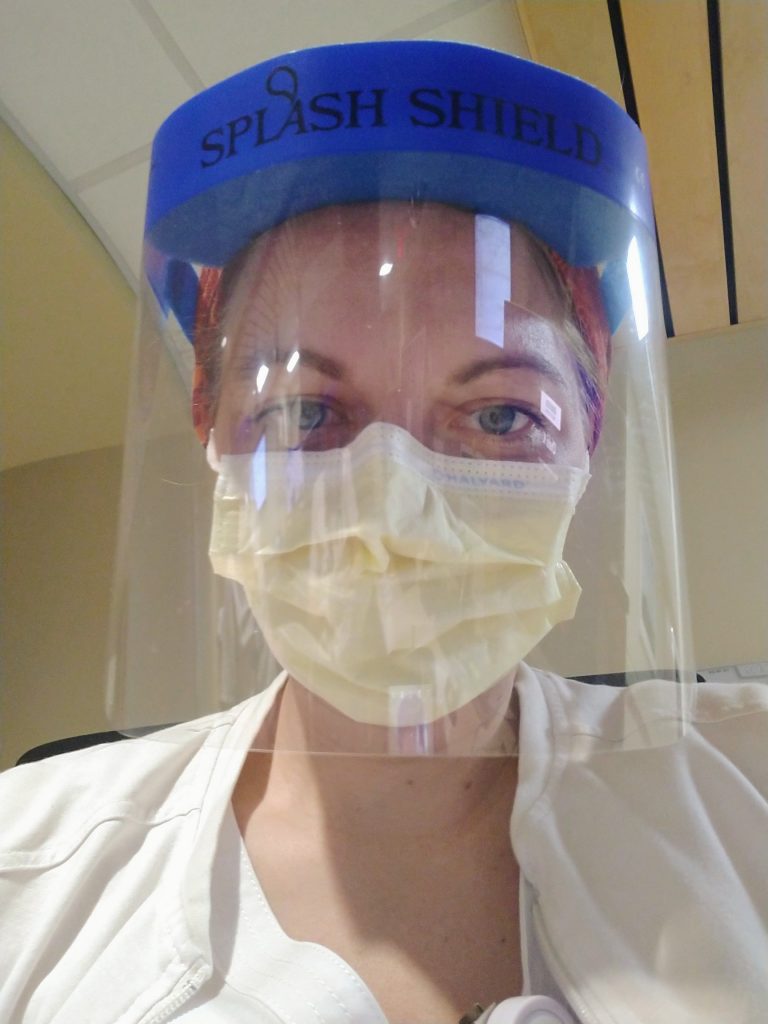 Did I mention that this is a crazy time? I'm sure you've noticed. It's uncertain and scary. It's also many other things. Let us not forget that we are still very much alive. I still sit in front of a warm fire. I cuddle my smiling baby. I watch the birds migrate right outside my front windows. I read books unrelated to the chaos. I drive my boat under the moonlight on my way home from work. Sometimes, less preferably, I drive my boat in the freezing rain on my way home from work. This is a crazy time but there's beauty too. Believe it or not, sorrow and joy are not mutually exclusive.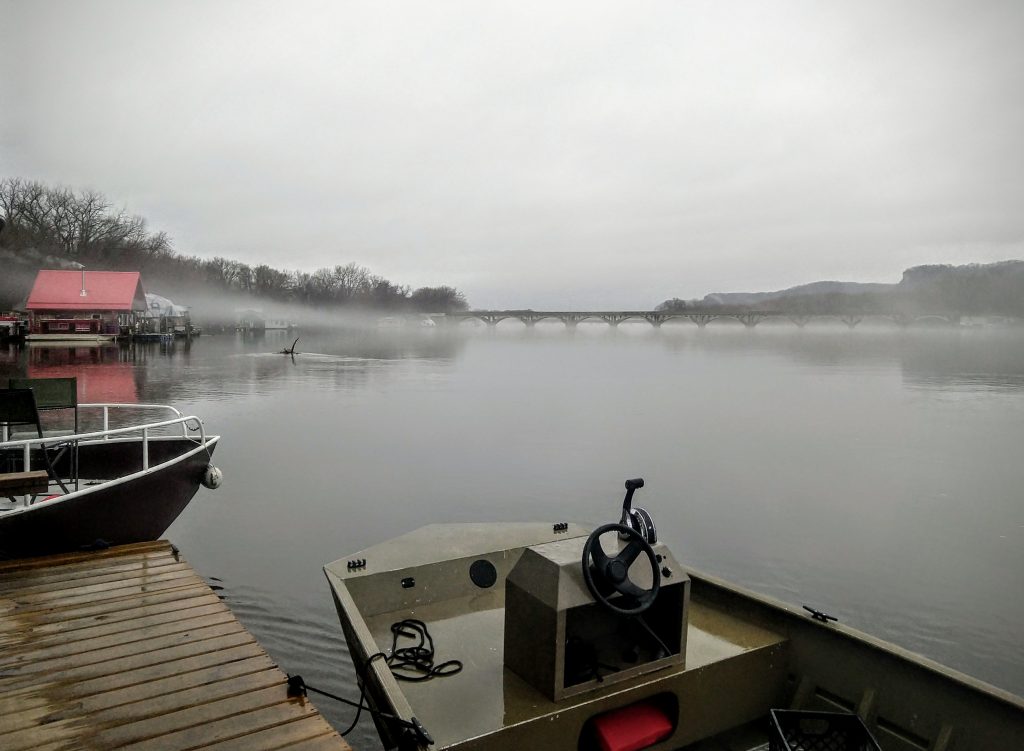 We build a fire of the scraps that built our home. We smile in it's warm glow. The pandemic will pass. It will not pass without some loss. We have been forced to strip down- to only buy the basics, to eliminate our social calendar, to limit our interactions to only our household (and if you're not doing this one yet, you must; it's critical), to go nowhere or do nothing with our extra time, to just sit by the fire or watch the birds migrate.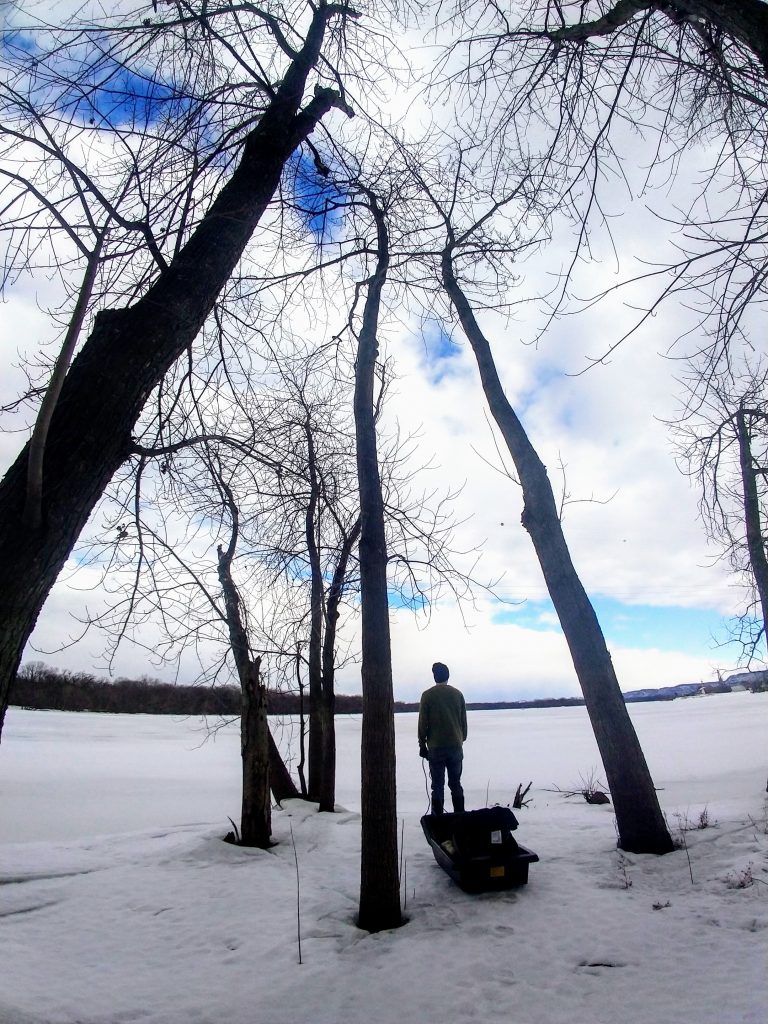 We will be changed. Things that seemed to matter before may not so much matter again; they may become mere scraps of our newly built selves. This pandemic will pass. We will sit by a fire again with all the ones that we love. We will burn the parts of a former self  that no longer serve the foundation of a good and meaningful life. We will smile in it's glow.